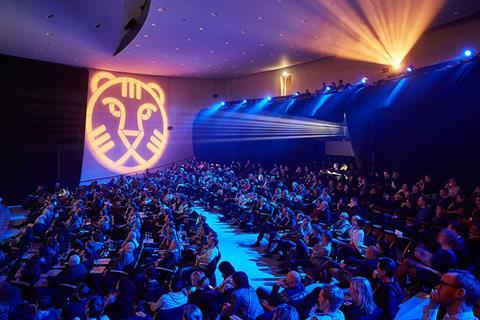 IFFR Unleashed, the streaming service launched by International Film Festival Rotterdam (IFFR) in January during its 2018 edition, has published initial statistics from the platform's first six months of operation.
To date, the view count has surpassed 7,500, and 98.8% of films on the platform have been viewed. Audiences have accessed the platform from 39 countries.
IFFR Unleashed hosts a selection of films that have previously screened in Rotterdam. There are currently 180 titles on the service. At launch, titles included Jim Jarmusch's Only Lovers Left Alive, Alexander Payne's Nebraska, Nuri Bilge Ceylan's Winter Sleep and Andrea Arnold's Wuthering Heights. It is aiming to have 400 films available online by the January 2019 edition of IFFR.
To date, the most viewed film on the platform is Austrian filmmaker Lukas Valenta Rinner's 2016 drama A Decent Woman (Los Decentes). In Benelux, IFFR Unleashed works on a subscription model, while outside of the territory it works on a pay-per-view model. Fifty percent of all revenue made from the services goes directly back to rights holders.
It is unusual for a SVoD service to share its data publicly. For IFFR festival director Bero Beyer, the move was an obvious decision: "The question shouldn't be why we release data - the question should be why others don't. If you're working to reimagine and to reshape the future of the independent film distribution business, you have to know the extent and reach of it, especially whilst things are in flux.
"It may be fine to keep a veil of mystery for marketing purposes but when dealing with filmmakers, producers, sales agents and other rights holders as closely as we do it's odd not to be transparent of what is being done and achieved," Beyer adds. "Our business is first and foremost to increase the potential for independent author-driven and imaginative films and filmmakers. Our premise is that this can and should be beneficial to all concerned, both the filmmaking and the film-loving community."
Rotterdam's 48th edition takes place January 23-February 3. The festival is hosting an event in Toronto on Monday (Sept 10).