The 84-year-old mogul is preparing to relinquish his CEO role at 21st Century Fox and will hand over the reins to his son James, according to a story by CNBC on Thursday.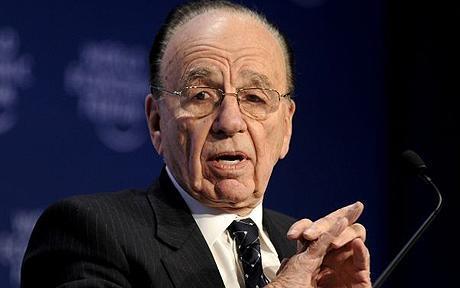 A spokesperson for 21st Century Fox said the succession issue was on the agenda at the next regular board meeting.
The story speculated that Rupert Murdoch, the controlling shareholder, would stay involved as executive chairman at Fox while his older son and Fox non-executive co-chairman Lachlan, 43, would relocate from Australia to Los Angeles to become executive co-chairman.
Both would work with James, the 42-year-old current co-COO of 21st Century Fox, in an arrangement that leaves unresolved the question of which brother will ultimately assume control of a business that encompasses lucrative film and TV divisions.
That one of the brothers will eventually control the empire their father spent decades building from scratch will come as little surprise to media analysts.
However there is no denying that if the plan is ratified by the board, the promotion of James represents a stunning revival of fortunes.
The executive was embroiled in the phone hacking scandal while he ran Murdoch's UK newspaper business News International and left his job to join Fox in New York in 2011.
The fate of BSkyB is likely to come under scrutiny again as observers speculated whether Fox would sell its 40% stake in the UK television service or launch a new attempt to take it over after Murdoch abandoned an $8bn bid in 2011.
It remained unclear whether the reorganisation would take place at the end of this year or in early 2016. CNBC reported that Fox COO Chase Carey was likely to depart and serve as an advisor to the company.
Thursday's development is not expected to affect News Corp, the publishing arm of Murdoch's empire headed by Robert Thomson. Murdoch split News Corp into 21st Century Fox and News Corp in 2013.
Shares of 21st Century Fox fell around 1% to $32.53.