EXCLUSIVE: New body will assist filmmakers shooting in Moscow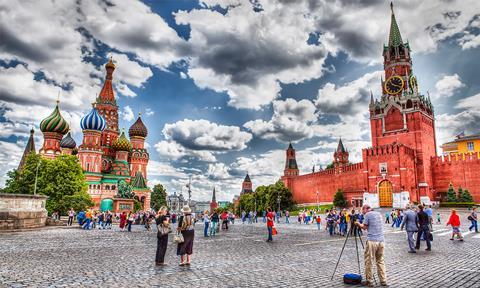 As the Russian film industry continues its international charm offensive, the country's cinema promotion body, Roskino, will today (20 mAY 2017) announce the creation of the Moscow Film Commission (MFC).
The creation of the MFC comes at a time when, according to Roskino, Russian films' international grosses are increasing sharply. In 2015, 20 Russian films grossed $17 million combined internationally, while in 2016 the figure stood at $35 million
Vladimir Filippov, Deputy Director for the Moscow Department of Culture, is due in Cannes for the launch. Katya Mtsitouridze, CEO ROSKINO and Evgeny Gerasimov, Head of the Commission for Culture and Mass Communications, will join him to announce details of the new body, which will support productions considering shooting in Europe's most populous city, and aim to increase Moscow's profile as a tourism destination.
Bourne Supremacy and Mission Impossible – Ghost Protocol are among the big international projects to have shot in Russia in recent years.
The newly formed MFC will assist and advise international film-makers who are interested in filming in Moscow and providing advanced, streamlined permit, production and marketing services. Mayor of Moscow, Sergey Sobyanin has thrown his support behind the scheme.