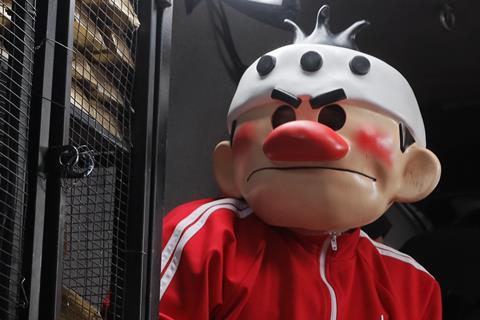 Russian superhero film Major Grom And The Plague Doctor is to be launched for international sales at the American Film Market (Nov 9-13) next month.
The project was introduced at the Russian virtual content market in the summer. Now, it has been confirmed that Disney will handle the Russian release in spring next year and that sales at the online AFM will be overseen by industry veteran Mila Rozanova, representing producers, Bubble Studios.
Major Grom And The Plague Doctor is a $10 million action movie based on the Major Grom comic book series.
It is directed by Oleg Trofim (the filmmaker behind 2018 box office hit, Ice.) The producers are Artyom Gabrielyanov and Mikhail Kitaev (who was also executive producer on Ice, T-34 and Attraction).
The cast is headlined by up and coming Russian actors, Tikhon Zhiznevsky, Lyubov Aksenova, Sergey Goroshko and Alexander Seteykin.
Bubble Studios is the feature film arm of Russian comic book publisher Bubble Comics, and Major Grom is its first movie.
The film is shot and edited but the visual effects are not yet fully completed. Rozanova will be screening selected scenes during the AFM. It will then be screened in full for foreign buyers for the first time at the Berlinale next February.