EXCLUSIVE: The Salt Company has licensed international rights to BASE jumping documentary Sunshine Superman to Universal Pictures International Entertainment ahead of this week's world premiere in Toronto.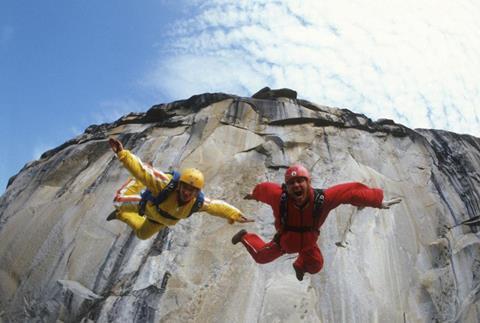 Marah Strauch's Sunshine Superman will premiere in Canada on September 4 and chronicles the life of Carl Boenish who pioneered BASE jumping in the 70s and 80s.
Submarine handles North American sales on the film, which uses 16mm footage shot by Boenish himself and reenactments of his exploits as he and his wife plot his attempt to jump from the towering Trollveggen cliffs in Norway.
Eric Bruggemann and Strauch produced with Lars Loge, while the executive producers are Alex Gibney, Josh Braun and Dan Braun of Submarine, Samantha Horley of The Salt Company and Phil Hunt and Compton Ross of Head Gear Films.
Horley and Nina Kolokouri brokered the deal with Universal Pictures International Entertainment. Sunshine Superman is a co-production between Scissor Kick Films, Flimmer Films and Submarine Entertainment.
"At its core Sunshine Superman is a love story," said Strauch. "As a filmmaker I wanted to capture the essence of danger and the bitter sweetness of falling in love. I am interested in characters that pursue activities or goals that most people would think are waste of time and in this case a death wish.
"This film is about having your breath taken away, either by love, passion, or by dizzying heights. This film is on the surface about discovering a new extreme sport, in the 1980s in California. On a deeper level the film explores themes of death, obsession and living an authentic life despite the consequences."