Principal Photography set to begin this month in Atlanta and Costa Rica.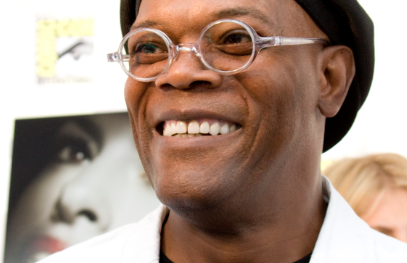 Foresight Unlimited announced the development on Wednesday as Jackson has joined lead Sebastian Stan, Christopher Plummer and William Hurt on the drama.
Bradley Whitford, Michael Imperioli and Linus Roache round out the key cast on The Last Full Measure, which Todd Robinson is directing from his screenplay.
The story follows a Pentagon investigator who teams up with Vietnam War veterans to ensure Air Force medic William Pitsenbarger is posthumously awarded the Medal Of Honor.
Timothy Scott Bogart, Mark Damon, Lauren Selig, Julian Adams, Nicholas Cafritz, Robert Reed Peterson and Shaun Sanghani are producing, with Tamara Birkemoe, Jenna Sanz-Agero and Sidney Sherman on board as executive producers.
Foresight Unlimited handles international sales and produces in association with Provocator and SSS Entertainment.
Foresight Unlimited's Mark Damon said: "When I read Todd Robinson's exceptionally moving script and heard the real-life interviews of the many men whom William Pitsenbarger saved, I felt this could be a great film. With the award-winning cast that has been assembled, I am now sure of it."
Jackson will next be seen in Legendary Entertainment's Kong: Skull Island that Warner Bros releases this week.
Stan is currently in production on Avengers: Infinity War for Marvel Studios/Disney and I, Tonya starring Margot Robbie and post on Steven Soderbergh's Logan Lucky.