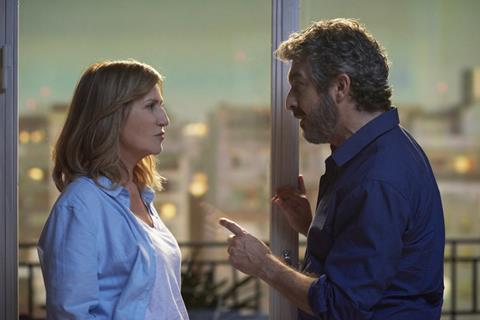 The 66th San Sebastian International Film Festival (September 21-29) will open with An Unexpected Love (El Amor Menos Pensado), Juan Vera's feature debut starring Argentina's Ricardo Darín.
The Argentine film will play in the official selection, competing for the Golden Shell.
Darín, who also produces the film alongside his son Chino and Vera, stars opposite Mercedes Morán, winner of the best actress award at the recent Karlovy Vary Film Festival for Sueño Florianópolis.
An Unexpected Love is Vera's directorial debut, and he co-wrote the film with Daniel Cúparo. Vera has previously been a co-producer on Lucrecia Martel's festival hit Zama, as well as Pablo Trapero's White Elephant and Carancho.
The story centres on a couple who, after 25 years of marriage, are going through a crisis which pushes them to separate, prompting them to question themselves about love, desire and the passage of time.
Darín has a long association with San Sebastian. He received the honourary Donostia award at last year's event, and had won the Silver Shell for best actor for Truman in 2015. He was also a member of the jury in 2012.
Announced last month, titles competing in the official selection for the Golden Shell include Claire Denis' High Life starring Robert Pattinson, and Naomi Kawase's Vision. The Spanish film line-up for the 2018 festival includes Icíar Bollaín's Yuli and Isaki Lacuesta's The Double Steps.
This year's Donostia award will be presented to writer-director Hirokazu Kore-eda, who will screen his Palme d'Or winner Shoplifters at the festival.