Fox Networks channel swoops on six films that won prizes at Hong Kong Film Awards.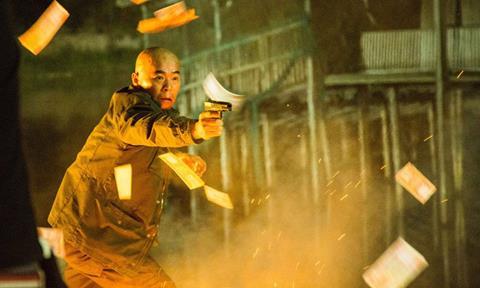 Fox Networks Group Asia (FNGA)'s SCM channel has acquired exclusive rights to crime thriller Trivisa and a slew of other films that won prizes at last week's Hong Kong Film Awards.
Produced by Johnnie To and directed by three up-and-coming talents, Trivisa walked away with best film, best director (Jevons Au, Frank Hui & Vicky Wong), best actor (Lam Ka Tung), best screenplay and best editing at the Hong Kong Film Awards on Sunday night (April 9).
SCM also acquired exclusive rights to Wong Chun's Mad World, which picked up three awards including best new director; Andy Lo's Happiness (best actress for Kara Wai); Zhang Jiajia's See You Tomorrow (best cinematography and art direction); and Soi Cheang's The Monkey King 2 (best visual effects and make-up & costume design).
The channel also acquired Taiwanese filmmaker Chung Mong-hong's Godspeed, which won best film from China and Taiwan.
In addition to broadcasting Chinese movies on SCM, FNGA also recently announced its first foray into the production of original, Chinese-language miniseries with The Trading Floor, produced by Andy Lau's Focus Television, and Stained, written and directed by Patrick Kong.