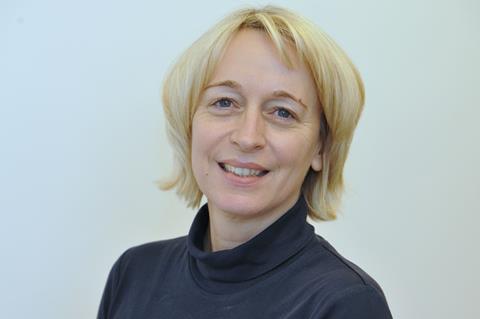 Screen International's Hong Kong-based Asia Editor Liz Shackleton is stepping down from the role, effective December 22, 2021.
Shackleton first joined Screen in London in 1993, initially as a reporter then as news editor, before spending a year in Sydney working for Australian trade publications. She returned to Screen in 2000 as launch editor on Screendaily.com, before moving to Hong Kong in 2001 where she started working as Greater China correspondent. She was appointed Asia Editor in 2005.
"It was a difficult decision to leave Screen, but after 20 years in the region, I feel now is the right time to explore new challenges in Asia's film and TV industries," said Shackleton. "I'm planning to stay in Hong Kong and, after a short break, will focus on industry consulting and freelance writing and editing, through my Hong Kong-based company Chime Consulting.
"I'd like to thank my Screen colleagues and editors for all their support over the years, as well as the many people across Asia who have been so generous with their time, insights, friendship and dinner invitations, enabling me to learn about these fascinating film industries, and appreciate more deeply the cinema they produce. While travel from Hong Kong remains challenging, I hope to meet everyone at physical markets next year."
In addition to overseeing Screen's Asian news, features, analysis and festival dailies, Shackleton has also worked separately with consulting clients including Bafta, the British Film Institute, Nederlands Filmfonds and Olsberg SPI on research, programming, events and reports. Her company Chime also collaborated with Screen on publishing daily magazines at India's Film Bazaar and the Dubai International Film Festival from 2011-2017.
Screen International editor Matt Mueller said: "Anyone who has worked with Liz over the years will know what a phenomenal journalist she is, someone who has built up an incredible reservoir of knowledge about the Asian screen industries during her time living out there. Screen has been privileged to have her insights into those markets for so long, and we will miss her in the role of Asia editor.
"As difficult as she will be to replace, we are recruiting now for the position and will make an announcement in due course about our plans. Continuing to offer strong coverage of the Asian screen industries remains a hugely important priority for Screen.
"We wish Liz all the very best in her future endeavours."