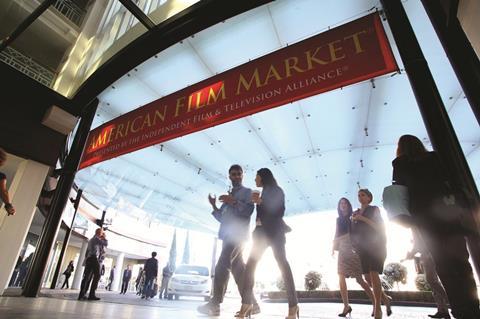 Screen Media International has been talking up AFM sales titles 7x7, Avenge The Crows and Different Flowers.
Seth Needle, senior vice-president of worldwide acquisitions, negotiated the deals and is at the Loews Hotel selling the titles along with Almira Ravil and Michael Kosche from the company.
Thriller 7x7 stars James Jagger, Dree Hemingway and Katie Chang in the story of a high-flying tech entrepreneur who finds himself suspected of a hit-and-run.
Liam Hughes directed and Katherine Yarbrough, Lindsay May Heathcote and Autumn Bailey served as producers.
Los Angeles-set gang thriller Avenge The Crows stars Danay Garcia, Lou Diamond Phillips and Danny Trejo. Nathan Gabaeff and Stephen Stanley, Danay Garcia, Trent Garrett and Michael Flores produced.
Different Flowers is a dramedy starring Hope Lauren, Emma Bell and Shelley Long. Morgan Dameron directed and Dameron, David Karp and Shelley Long produced the story of a woman who jilts her groom on the altar and embarks on a life of adventure.