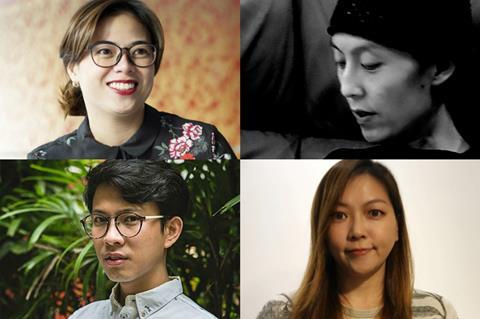 The latest in our ScreenDaily Talks live Q&A series will take place on Monday October 26 at 9am UK time (6pm Busan time) and will explore how filmmaking is safely restarting in Asia. This instalment of ScreenDaily Talks is sponsored by the Film Development Council of the Philippines.
Experts from across Asia will discuss safe shooting protocols in different territories, and also how producers are nimbly re-imagining location shooting and the refinancing of films. We also look ahead to the 2021 production pipeline, including trends of film financing across Asia and how to best develop co-productions during pandemic times.
The speakers are: Liza Diño-Seguerra, chairman and chief executive officer of the Film Development Council of the Philippines; Jeremy Chua, producer and founder of Potocol (Singapore); Jacqueline Liu, Hong Kong-based producer and production director at One Cool Film Production; and Kim Hyo-jeong, producer, Film Line (South Korea). The moderator is Wendy Mitchell, contributing editor, Screen International.
The 30-minute discussion will be followed by a 30-minute live Q&A in which the audience will be able to ask questions to the speakers; advance questions can also be sent to ben.dalton@screendaily.com. The webinar password will be emailed after registration.
The webinar will be available to watch on Screendaily after it has taken place.
Speakers
Liza Diño-Seguerra is the chairperson and CEO of the Film Development Council of the Philippines, the agency in charge of developing programmes to develop the local film industry and promote it for global collaboration and growth. She is also an award-winning film, TV and stage actress who has appeared in numerous independent and commercial films.
Jeremy Chua is a Singaporean film producer and screenwriter. In 2014, he founded Potocol, a film company focused on development and co-production of independent Asian films. His credits include A Yellow Bird by K. Rajagopal, Brotherhood by Pepe Diokno, A Lullaby To The Sorrowful Mystery by Lav Diaz, A Family Tour by Ying Liang, Motel Acacia by Bradley Liew and A Love Unknown by John Clang.
Kim Hyo-jeong has been a producer at Seoul-based Film Line since 2000. Her recent credits include Cinta Itu Buta by Rachmania Arunita; Sunshine Family and Heartbreak Hotel by Kim Tai-sik; Indak by Paul Alexei Basinillo; Shun Pong O by David Thian; and You With Me by Rommel Ricafort. The Asian Film Commissions Network named her producer of the year in 2019.
This instalment of ScreenDaily Talks is sponsored by: