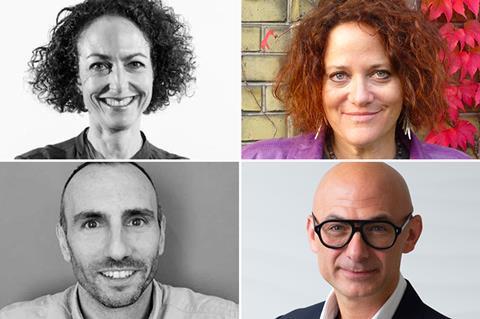 The next episode in our ScreenDaily Talks webinar series will take place July 1 at 15:00 BST / 16:00 CEST and will explore how independent filmmakers and producers can navigate through the fast-changing world of deals, contracts and business affairs.
The panel is in partnership with We Are UK Film.
The VoD platforms are having a huge impact on the film industry, not just with audiences but also by transforming the way film rights are bought and sold. What are the trends in sales for theatrical and VoD, how are minimum guarantees evolving, and what does every filmmaker need to know about contracts and rights? How do indie filmmakers navigate this complicated landscape?
The speakers are Wendy Bernfeld, founder and managing director, Rights Stuff (Netherlands); Louisa Dent, managing director, Curzon Artificial Eye (UK); Christos Michaels, partner and head of film, Lee & Thompson (UK); and Ryan Kampe, founder and president, Visit Films (US).
The moderator is Screen International contributing editor Wendy Mitchell.
The 75-minute session will include a live Q+A section when viewers are able to ask questions. Advance questions can also be sent to orlando.parfitt@screendaily.com. The webinar password will be emailed after registration, and the webinar itself will be available to watch on Screendaily.com after it has taken place.
Panelists
Christos Michaels, partner and head of Film, Lee & Thompson
Christos Michaels joined Lee & Thompson in March 2006 where he specialises in structuring the finance and production for independent films and helping optimise exploitation models of evolving and established media. Prior to L&T, Michaels was the head of legal & business affairs at the Icon UK and International Group for a number of years and prior to that worked at Harbottle & Lewis.
Wendy Bernfeld, founder and CEO, Rights Stuff
Wendy Bernfeld is MD of Rights Stuff, an international content consultancy. Rights Stuff provides content strategy and pragmatic licensing services, including content acquisition, distribution and development, with specific emphasis on maximizing the potential of rights and windows across evolving VOD, digital and traditional media. Before founding Rights Stuff, Bernfeld previously served as CEO Canal+ International, MD Alliance Atlantis and prior to that, working as an entertainment lawyer.
Louisa Dent, managing director, Curzon Artificial Eye
Louisa Dent joined Curzon Artificial Eye in 2008 as Managing Director. Prior to Curzon, she was Managing Director at UGC Films UK, having previously worked in France for 10 years in International sales.
Ryan Kampe, founder and president, Visit Films (US)
In 2005, Ryan founded Visit Films, a leading worldwide boutique film sales company that now has more than 200 titles in its catalog. He has worked with filmmakers as diverse as Harmony Korine, Werner Herzog, the Duplass Brothers, Rolf de Heer, Joe Swanberg, Valerie Donzelli, Josephine Decker and David Robert Mitchell. Prior to starting Visit Films, Ryan spent a number of years in International Distribution at Focus Features.