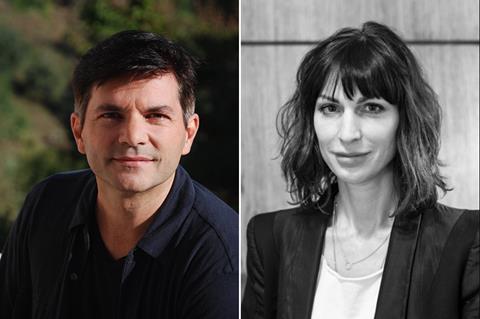 The latest in our ScreenDaily Talks live Q&A series will take place on Monday January 24 at 17:00 GMT / 18:00 CET, and focus on what France has to offer international filmmakers as a shooting and VFX location.
The talk is taking place as part of the one-day locations showcase Paris Images Online event and is sponsored by the Film France film commission and the CNC.
Film France is now under the direct control of the CNC as part of the country's bid to transform France into a major international hub. Major film and TV productions to shoot recently in the country include The Last Duel, The French Dispatch, Stillwater, John Wick 4 and Mission: Impossible – Fallout, The Serpent Queen, Emily In Paris, Atlanta and Riviera.
To help attract productions, France offers the Tax Rebate for International Production (TRIP), a rebate of up to 30% of the eligible production spend to a cap of €30m. This rises to 40% if a substantial amount of VFX work is done in France.
Discussing how to make shooting in France work for your production will be producer and production manager Raphaël Benoliel, whose credits include Emily In Paris and Mission Impossible – Fallout, and Rachael Penfold, co-founder of visual effects company One of Us, which has offices in London and Paris and whose credits include Under The Skin, Matteo Garrone's Pinocchio, Luca Guadagnino's We Are Who We Are and The Matrix Resurrections.
The session will be chaired by Melanie Goodfellow, Screen International's senior correspondent, Europe & Middle East.
The talk will include a live Q&A in which the audience will be able to ask questions to the panellists; we can also take advance questions at orlando.parfitt@screendaily.com. The webinar will be available to watch on Screendaily.com after it has taken place.
Speakers
Raphaël Benoliel
French producer and production manager Benoliel is one of France's go-to figures for any international production shooting in France. His CV features more than 50 international TV series and feature films. In addition to Emily In Paris, recent credits include The Marvelous Mrs. Maisel, Patriot, The Romanoffs and Mission Impossible – Fallout.
Rachael Penfold
Penfold is co-founder and company director of visual effects company One of Us, which she started in 2004. One of Us is a multi-award winning Visual Effects studio with a strong reputation for design based in London, with a new office in Paris that opened in July 2021. Penfold oversees the company's creative and business strategy.
Paris Images, running online January 24, 2022, will showcase the French film and audiovisual industries to the international industry and look at what France can offer in the changing landscape of global production. Professionals will discuss industry issues, highlight the development potential of international activities in France and demonstrate the dynamism of the French sector.