A clandestine interview conducted by the Oscar-winning actor with Joaquín Guzmán aka El Chapo alerted Mexican authorities to the crime lord's whereabouts in the run-up to his recapture on Friday, according to reports.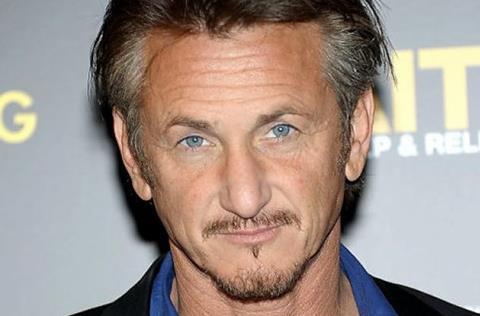 Associated Press on Saturday cited an anonymous Mexican official who said Penn's secret assignment last October for Rolling Stone – which only became known on Saturday when the outlet posted the interview – enabled law enforcement to locate Guzmán in Durango state.
A planned raid was called off because Guzmán was with two women and a child, however they picked up the lead again possibly after the head of the Sinaloa cartel reached out to unnamed film producers and actors to explore a biopic about his life.
Six months after his escape from the Altiplano maximum security prison Guzmán was traced to Los Mochis, Culiacan state, and arrested on Friday following a deadly gunfight.
ABC News reported on Saturday night that Penn himself may now face investigation for taking part in the interview with the world's most wanted drug trafficker.
In the Rolling Stone article titled 'El Chapo Speaks', the actor describes detailed planning, contact with fixers, the use of clandestine communication techniques and a self-funded charter flight from the Los Angeles area into Mexico last October to meet Guzmán.
In one part of the exclusive interview, the actor wrote how a convoy carrying him and one of Guzmán's sons was ushered through a military checkpoint en route to the meeting.
Penn, his fixers and the Mexican actress Kate del Castillo, who had earned the admiration of the kingpin for her outspoken remarks and helped Penn set up the interview, spent seven hours with Guzmán eating and drinking tequila in a heavily guarded clearing.
The encounter forms the bulk of the Rolling Stone article but was intended to be a preliminary session. Guzman agreed to meet Penn several days later for the interview proper but was unable to make the commitment and sent a 17-minute videotape with replies to written questions.
In the article titled Penn paints a picture of a casually dressed, relaxed man utterly unapologetic for his role in a chronic cycle of consumption, business and violence.
"I supply more heroin, methamphetamine, cocaine and marijuana than anybody else in the world," says Guzmán at one point. "I have a fleet of submarines, airplanes, trucks and boats."
When the conversation touches on Donald Trump Guzmán says, "Ah mi amigo!" There have been reports that he put out a $100m bounty on the Republican candidate's head after he made disparaging remarks about Mexican immigrants and the drug lord's escape from prison.
Penn writes how Guzmán was interested in turning his story into a film but would only trust Castillo and had been corresponding with her about a biopic after Hollywood had already come calling. It remained unclear on Saturday whether this was the project that may have alerted authorities to his whereabouts.
Guzmán also tells Penn he has no trouble dealing with any government in the world. When asked about the Mexican government he says, "Talking about politicians, I keep my opinion to myself. They go do their thing and I do mine."