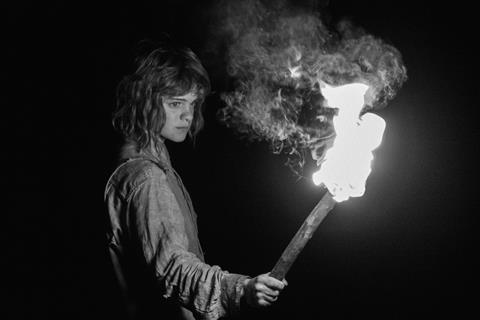 Seville International has announced US deals with Gravitas Ventures on drama The Little Girl Who Was Too Fond Of Matches and The Orchard on mystical thriller The Ashram.
Simon Lavoie's The Little Girl Who Was Too Fond Of Matches will screen in competition at the Los Cabos Film Festival in Mexico and received an honorable mention for Best Canadian Film when it premiered in Toronto.
The drama centres on two siblings raised alone by their religious, authoritarian father. When they discover him dead hanging from a rafter, the youngsters must learn to confront the outside world. Lavoie adapted the screenplay from Gaétan Soucy's novel of the same name, and Marcel Giroux produced through his GPA Films.
"We're proud to collaborate with Simon Lavoie, who has crafted a remarkable and beautifully shot film about a coming-of-age story that US audiences will undoubtedly relate to," Josh Spector, director of acquisitions for Gravitas Ventures, said.
"This is a project we're so passionate about and we're thrilled to work with Gravitas to bring it to US audiences," Anick Poirier, Seville International senior vice-president of sales, said. "Lavoie's film is beautifully poetic and illustrates the curiosity that comes with being confronted by a largely unknown world."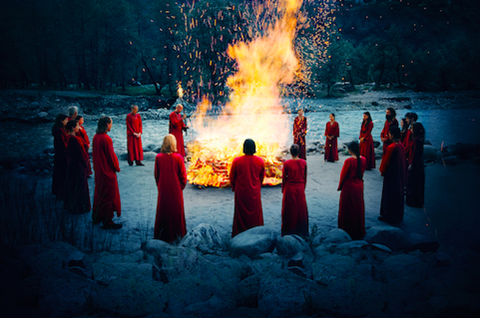 Prior to the AFM, Poirier struck a US deal with The Orchard and closed a slew of international sales on Ben Rekhi's mystery thriller The Ashram starring Sam Keeley, Melissa Leo and Kal Penn.
Rights have gone in Portugal (Nos Lusomundo), Middle East (Empire International Gulf), Turkey (Yeni Film), China (Lemon Tree), Indonesia (Pratama), Malaysia (Suraya), Thailand (Major Kantana) and Vietnam (Green Media). Jaguar took in-flight rights.
The Ashram takes place in the Indian Himalayas, where an American skeptic uncovers a secretive community as he investigates his girlfriend's disappearance. The cast includes Hera Hilmar and rising Indian star Radhika Apte.
Rekhi co-wrote the screenplay with Binky Mendez. Guneet Monga produced through his Sikhya Entertainment and Brian Kavanaugh-Jones served as executive producer.
"We are thrilled to be able to share this mystical love story with audiences around the world," Poirier, said. "The west has long been fascinated with eastern spirituality and Ben has woven together an electrifying tale, bringing together both worlds with The Ashram."