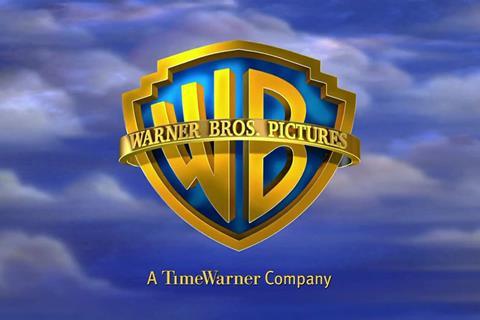 Warner Bros has announced it is reorganising its global theatrical and home entertainment operations.
Toby Emmerich is being named chairman of Warner Bros. Pictures Group with oversight of worldwide theatrical production, marketing and distribution.
Sue Kroll, who has been president of worldwide marketing since 2008, is transitioning to a studio-based producer role at Warners, with credits on the upcoming A Star Is Born and Motherless Brooklyn, and additional titles that will be announced in the coming days.
Kroll will move into her producer role on April 1, which is the start of a three-year exclusive deal with the studio. Her production company will be on the Burbank lot in a bungalow formerly occupied by Jack Warner.
Blair Rich has been appointed as president of worldwide marketing of Warner Bros Pictures Group and Warner Bros. Home Entertainment.
Additionally, Ron Sanders will serve as president of worldwide distribution of Warner Bros Pictures Group.
"All of our businesses, including film and home entertainment, continue to rapidly evolve based on consumer tastes and technology, and we need to constantly adapt our operations to stay ahead of these changes, while preserving our creative excellence," said Kevin Tsujihara, chairman and CEO of Warner Bros, said.
"Bringing together film and home entertainment marketing and distribution will allow us to strategically manage film titles through their entire lifecycle. We'll be better able to respond to consumer demand, while still creating unique theatrical and home entertainment experiences, and provide increased benefits to our filmmaking, exhibition and retail partners. We're fortunate that we have a deep bench of highly talented executives to help us navigate these changes."
In her new role, Rich will lead the development and execution of all marketing campaigns for both the Studio's global theatrical and home entertainment releases. She has oversight of Warner Bros Pictures' worldwide creative advertising, publicity, media, global digital, global promotions and worldwide research groups. She will also oversee the Home Entertainment marketing operation.
"I've known and worked with Blair for years—she's a fantastic marketer, highly respected and as creative as she is strategic," Emmerich said. "The Pictures Group has an incredible marketing team, and with Blair at the helm, they'll continue to set the industry standard for excellence."
Rich most recently led the marketing efforts on the horror film It and helped direct the campaigns for Dunkirk, Wonder Woman, The LEGO Batman Movie and Fantastic Beasts And Where To Find Them.
Sanders will assume oversight of the teams responsible for all matters relating to global film distribution and release functions. He will also retain his responsibilities as president of Warner Bros Home Entertainment.
"Now more than ever, we need to be responsive to consumers' changing moviegoing habits, and we're looking to Ron to help us maximise the value of our film titles across their entire release, from theatrical to in-home and mobile," Tsujihara said. "I'm excited for him to bring his expertise, experience and global relationships to our worldwide film distribution operations."
Sanders oversees the global distribution of home entertainment products from Warner Bros Pictures Group, Warner Bros. Television Group and Warner Bros Interactive Entertainment. He is also responsible for the Studio's videogame publishing business, and helped build WBHE into the industry's largest digital distributor of films and TV shows through VOD and EST.
"With our Pictures Group wrapping up a fantastic year, I'm excited that Toby will be taking on this expanded role at the studio," Tsujihara said. "Over the last 12 months—and really throughout his career—he's proven he has great instincts, the ability to balance the creative and commercial needs of the studio, a deep well of experience and a leadership style that inspires those around him. I look forward to our continuing partnership."
"I'm humbled and honoured to have this opportunity to help continue Warner Bros Pictures' legacy of creativity, innovation and excellence," Emmerich said. "We will remain focused on being the first choice for the world's best filmmakers, whether they're making their first film or their 34th. Between Warner Bros and New Line, we have an incredible wealth of talented executives who Kevin and I feel lucky to work with, and who we know will consistently deliver successful film slates year after year."
The Rich and Sanders promotions are effective immediately.
As part of this transition, Kroll will work with Tsujihara as a special advisor on the restructuring. She will also continue to oversee the awards campaigns for Dunkirk and Wonder Woman, as well as advise on select studio releases, including Steven Spielberg's upcoming Ready Player One.
"I'd like to thank Sue for her incredible contributions to our film operations over the last twenty-plus years," Tsujihara said. "With her at the helm of our film marketing and distribution efforts, the studio has consistently been recognised as the industry's gold standard, a tastemaker and the place where top filmmakers want to work. Sue is both creative and strategic, and has amazing relationships with filmmakers, so I have no doubt she'll be a huge asset to our production operations. I'm really excited to be working with her in this new role."