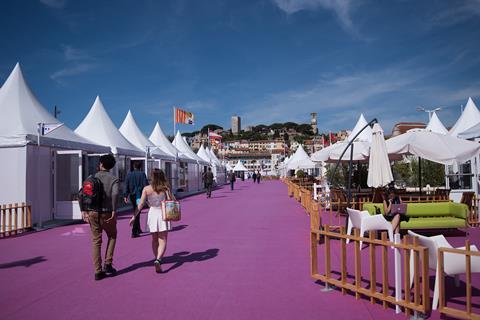 Sierra/Affinity has launched sales in Cannes on the action film Red Snake featuring a female-led cast.
Caroline Fourest has begun filming in Morroco from her screenplay and Dilan Gwyn stars alongside Camelia Jordana, Amira Casar, Esther Garrel, Maya Sansa, Noush Skaugen, Nanna Blondell and Mark Ryder.
Inspired by true events, Red Snake follows the story of Zara, a young Yazidi woman who is kidnapped and held captive by a ruthless commander.
When she finally escapes, she joins a group of female warriors determined to fight back. Although they hail from different backgrounds, the women all share a troubled past that fuels their urge to bring down ISIS.
Red Snake is a European co-production with Metropolitan Film and the participation of France 2 Cinema and Eagle Pictures Italy.
Samuel Hadida is producing through his Davis Films, with Leo Maidenberg and Jad Ben Ammar.