He also helmed Philadelphia, The Manchurian Candidate and Rachel Getting Married.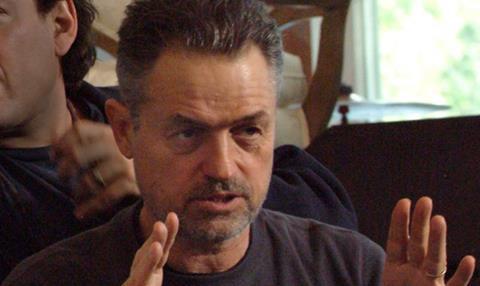 Filmmaker Jonathan Demme has died aged 73, his publicist has confirmed.
In a statement to Screen International they said:
"I would like to correct and clarify reports on Jonathan Demme's death.
"Sadly, I can confirm that Jonathan passed away early this morning in his Manhattan apartment, surrounded by his wife, Joanne Howard, and three children. He died from complications from esophageal cancer and is survived by his children Ramona, age 29, and her husband James Molloy, Brooklyn, age 26, and Jos, age 21.
"There will be a private family funeral. Any possible further plans will be announce later. In lieu of flowers, the family has asked that donations be made to Americans For Immigrant Justice in Miami, FL. www.aijustice.org"
Demme's most famous film was Silence Of The Lambs in 1991. It won five Oscars, including best picture and best director for Demme.
He also directed Philadelphia, which was praised for being the first mainstream film to tackle the AIDs crisis. It won an Oscar for Tom Hanks in 1994.
Demme's other notable credits include Rachel Getting Married starring Anne Hathaway, The Manchurian Candidate with Denzel Washington and Meryl Streep, and Married To The Mob with Alec Baldwin and Michelle Pfeiffer.
His early films include Melvin And Howard, Swing Shift with Goldie Hawn, and Something Wild with Melanie Griffith.
His last feature was Ricki And The Flash, also starring Streep.
Demme was also a prolific documentary filmmaker, making concert films for Talking Heads (the iconic Stop Making Sense), New Order and Fine Young Cannibals, and tackling subjects like Hurricane Katrina and Haiti.
He also co-directed Bruce Springsteen's celebrated "Streets of Philadelphia" music video.
Demme is survived by his wife, artist Joanne Howard, and their three children.
More to follow.