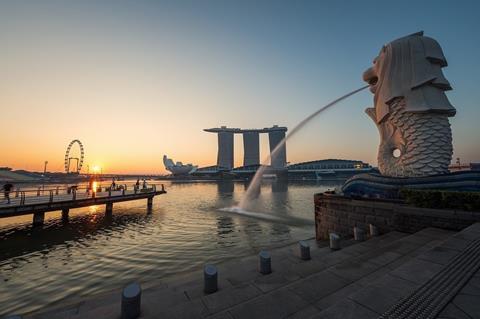 Coming right at the end of the year, this week's Asia TV Forum & Market (ATF, December 1-4), which took place virtually from Singapore, reiterated may of the themes that we've been hearing globally throughout this Covid-hit year.
Speakers at the event's 'Mornings with Industry Leaders' sessions agreed that the pandemic has just accelerated the trends that were already there, truncating into months the changes in consumer habits and business practices that were otherwise going to take a few years.
"We're seeing an erosion of the pay-TV ecosystem, the shift of ads from TV to digital, theatrical flight to tentpole titles and the rest viewed on streaming," said Priya Dogra, WarnerMedia president, EMEA & Asia (excluding China). "This was all happening anyway but has just been accelerated by Covid."
A few days after Dogra's session, WarnerMedia dropped a bombshell by announcing that its entire 2021 slate will receive a simultaneous HBO Max and theatrical release, in the US at least. But the studio still hasn't set a timeline for the rollout of its new streaming service HBO Max in Asia, where its major on-demand product remains HBO Go.
When pressed, Dogra pointed to Japan as a potentially interesting territory to launch HBO Max: "We have the Turner networks and the kids networks there, and on the the Warner side, lots of content production across both live action and anime. As we think about launching Max, it gives us a good base to start with."
Although most major Asian streaming players have enjoyed a big increase in active users and subscribers during the pandemic, partly due to periodic lockdowns and cinema closures, speakers also discussed the challenging economics of OTT.
"It's a business that requires huge upfront investment, and the ecosystem is only just starting to catch up, but we're betting for the future where we know 5G and internet consumption will be ubiquitous," said Archana Anand, chief business officer of India's ZEE5 Global.
Adam Lewison, chief content officer of Fox-owned AVOD streaming service Tubi, said that ad-supported streaming is one of the few categories that hasn't been hit by this year's sharp declines in ad spending. While ad revenues declined in the early days of the pandemic, they have recently rebounded.
He also explained how Asian content is an important part of Tubi's offering: "Whatever it is you're interested in, it's the job of me and my team to super service that desire. Some of that is very mainstream, action and comedies, but some of it is much more niche – anime and Bollywood – and for all these categories we're just looking to have a really deep level of engagement."
As in previous years, several companies used this virtual edition of ATF as a launchpad for programming announcements.
Netflix unveiled a Korean remake of its Spanish original series Money Heist (La Casa De Papel), to be directed by Kim Hong-sun (The Guest) and written by Ryu Yong-jae (Psychopath Diary) and his team. Korea's BH Entertainment and Contents Zium are producing.
WarnerMedia announced a second season of Asian horror anthology Folklore, which will again have Singaporean filmmaker Eric Khoo on board as show runner and include segments from directors in seven Asian territories. Directors on board include Sittisiri Mongkolsiri (Thailand), Shih-Han Liao (Taiwan), Erik Matti (Philippines), Billy Christian (Indonesia), Nicole Midori Woodford (Singapore), Bradley Liew (Malaysia) and singer-songwriter Seiko Matsuda (Japan) making her directing debut.
Chinese streamer iQiyi announced its first Korean original, My Roommate Is A Gumiho, which it is co-producing with Korea's Studio Dragon and JTBC Studio. Directed by Nam Sung-woo (Kkondae Intern), the romantic horror is based on popular Korean webtoon Living Together and written by Baek Sun-woo and Choi Bo-rim (What's Wrong With Secretary Kim). Jang Ki Yong and Hyeri are set to star.
iQiyi, which earlier this year hired Singapore-based Kuek Yu-chuang as vice president, international business, also unveiled its international expansion plans in a showcase session at ATF.
Korean drama plays a big role in those plans, but iQiyi president of membership and Overseas Business Group, Yang Xianghua, said the streamer's Chinese shows were also "starting to gain mainstream appeal because of their universal themes and storylines, despite being made in the domestic market."
While WarnerMedia's Dogra had earlier talked of the 65% decline in global box office revenues this year, Asia is one region at least where the picture is looking a little less gloomy. Jez Zhang, CEO of iiMedia Research Group, presented figures on recovery in China where cinemas racked up 152 million admissions and $826m (RMB5.42bn) in revenue within 60 days of reopening in July.