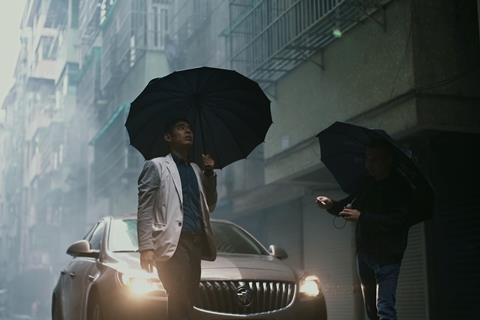 The Singapore International Film Festival (SGIFF) has revealed the line-up for its 30th edition, which runs Nov 21-Dec 1.

The festivals's long-running Silver Screen Awards includes a nine-strong Asian feature film competition, featuring several titles by first-time directors. Most of the contenders are already award winners, including Gu Xiaogang's Dwelling In The Fuchun Mountains which earned best film and best director at First International Film Festival in Xining, Yosep Anggi Noen's The Science Of Fictions, which received a special mention at Locarno, Shahad Ameen's Scales, which won the Verona Film Club Award in Venice Critics' Week, and Raymund Ribay Gutierrez's Verdict, which received the special jury prize in Venice Horizon.
There is no Singapore entry for this year's feature film competition (unlike last year when A Land Imagined was named best film), but four out of 18 short films in the Silver Screen Awards' Southeast Asian short film competition are from the city-state. These include animation Piece Of Meat directed by Jerrold Chong and Huang Junxiang and written by Eric Khoo, and Shoki Lin's Adam, both of which premiered in Cannes Directors' Fortnight and Cinefondation respectively.
Local titles in the Singapore Panorama section include the Southeast Asian premiere of the first two episodes of HBO Asia's Invisible Stories by Ler Jiyuan, the world premiere of Lei Yuan Bin's documentary I Dream Of Singapore, Yong Shu Ling's documentary Unteachable and Tokyo-set Revolution Lauderette by Mark Chua and Lam Li Shuen, and the Asian premiere of Eunice Lau's documentary Accept The Call.
Indian filmmaker Anurag Kashyap and US filmmaker Dito Montiel will serve as jury heads for the Asian feature film and Southeast Asian short film competitions respectively.
To commemorate its 30th edition, SGIFF will close with a special presentation of Japanese Palme d'Or winning director Hirokazu Kore-eda's The Truth on December 1. The special presentations section will also see British actress Joanne Froggatt walk down the red carpet for the gala of Downton Abbey as well as director Midi Z, actresses Wu Ke-xi and Hsia Yu-chiao from Taiwan for Nina Wu, a hot contender with eight nominations at the upcoming Golden Horse Awards.
This year's honorary award will go to the master of Japanese cult cinema Takashi Miike, who will present his latest film First Love at Midnight Mayhem section, while Chinese actress Yao Chen will receive the Cinema Icon Award and will present Send Me To The Clouds, the first film she stars in and produces, in the new Filmmakers Present section.
This new strand will also showcase the early short films of Hong Kong filmmaker Pang Ho Cheung (who is also on the Asian feature film competition jury), and 2009's Star Trek, with Barney Durman, an Academy Award winner for best makeup, talking to the audience about prosthetic effects.
They third Inspiring Woman in Film Award will be presented to Malaysia-born actress Yeo Yann Yann who shot to fame in 2013 Cannes Camera d'Or winner Ilo Ilo. She is nominated for best actress at the upcoming Golden Horse Awards for Anthony Chen's Wet Season, which as previously announced will open SGIFF on November 21.
Along with Wet Season on the opening night at the Capitol Theatre, SGIFF will also present three short films it commissioned for the first time by Southeast Asian filmmakers, including Singapore's Yeo Siew Hua, Indonesia's Mouly Surya and Thailand's Anucha Boonyawatana.
Alongside screenings, SGIFF offers various mentoring programmes such as the Southeast Asian Film Lab headed by Venice Biennale College's Michel Reilhac, the Youth Jury & Critics Programme headed by film critic Kong Rithdee who became deputy director of Thai Film Archive this year, and Southeast Asia Producers' Network.
The festival team is comprised of chairman Sebastian Tan of Shooting Gallery Asia, vice-chairman Boo Junfeng, executive director Yuni Hadi and Kuo Ming-Jung formerly from Taipei Film Festival in her first year as SGIFF programme director.
SGIFF is the longest running international film festival in Southeast Asia. It runs as part of the Singapore Media Festival (SMF) hosted by the Infocomm Media Development Authority of Singapore (IMDA).