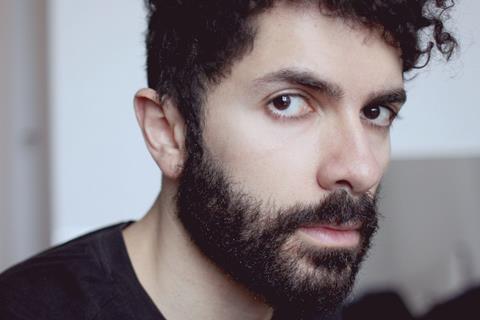 The feature debut of Palme d'Or winner Ely Dagher is one of six titles from Africa and the Middle East selected for works-in-progress initiative Final Cut in Venice.
The three-day workshop, run by the Venice Production Bridge of the Venice Film Festival, runs from September 7-9 and will wholly take place online this year due to the virus crisis. All six selected titles are in production, and will be presented to industry to create co-production and post-production opportunities.
Dagher's feature is titled Harvest and centres on a young woman who returns to Beirut after being out of touch with her family and finds herself with no choice but to immerse herself into the city she was once eager to leave.
Beirut-born Dagher won the Palme d'Or for best short film with animation Waves '98 at Cannes in 2015. Harvest is a co-production between France, Lebanon, Belgium, Qatar and the US, lead produced by Paris-based Andolfi.
Other fiction titles at the workshop include Salah Issaad's Soula and Anis Djaad's Hadjer. Both are Algeria-France co-productions.
Completing the line-up are three documentary titles: Leila Chaibi's Guardian Of The Worlds (Fr-Tun); Salah Al Ashkar's Our Choices (Syr-Fr-Qat); and Zeina Daccache's The Blue Inmates (Leb).
It marks the 8th edition of Final Cut in Venice, which supports films from Africa, Iraq, Jordan, Lebanon, Palestine and Syria. Post-production, marketing and distribution prizes worth around €100,000 in total are available through the workshop.
Alessandra Speciale, head of Final Cut in Venice, said submissions were down around 30% on last year "with the decrease certainly due to the slowdown or suspension of work on films because of the precautionary measures taken to limit the Covid-19 pandemic".
She added: "We will definitely miss the warmth of the meetings with the directors, their producers and with the supporters of the project, but we are hoping in an even larger and worldwide participation… who will be able to comfortably view the films and follow the Q&A sessions and the one-to-one meetings from a distance."
The 77th Venice International Film Festival is set to run September 2-12.