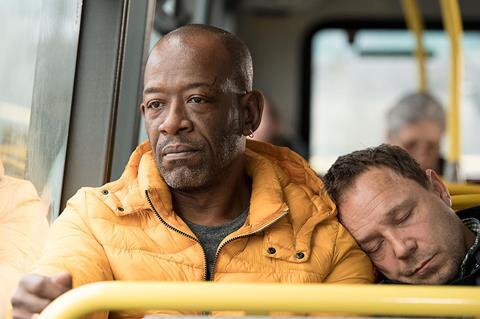 Sky is calling for contemporary shows that it will badge internally as 'Made in Britain' (reports Broadcast).
Speaking at Bafta's Meet the Controllers event centred on drama, Sky head of drama Anne Mensah said that the broadcaster was looking to develop smaller-budget, "more heartfelt" shows that are deliberately contemporary and "tap into British values".
"2017 was when we really began to solidify what we were doing with drama," said Mensah. "I feel certain now that most of our viewers know what we do with the big shows, so it is about developing new programming."
Mensah's comments follow C5 head of drama Ben Frow's call for lower-cost drama at the end of last year.
Mensah cited World Productions' upcoming Sky 1 drama Save Me, which stars Lennie James, as a 'Made in Britain' drama, contrasting it with the likes of big-budget epics such as Britannia and Fortitude.
Mensah was joined on the panel by BBC drama controller Piers Wenger, ITV head of drama Polly Hill and C4 head of drama Beth Willis.
The drama heads discussed how to keep drama British and the difficulties in seeking out top talent in the face of the mounting SVoD challenge.
Wenger said: "We need to be an ecosystem for writers to develop and if there is one downside to internationalisation, it is that it has skewed drama to big budget and that doesn't necessarily lend itself well to young drama writers."
He raised concerns about broadcasters' ability to attract BAME writers and directors. He said that while the onscreen picture had improved, it remains a huge problem behind the camera.
"We have found it hard to find BAME directors to make non-white stories and sometimes we have had to delay the shows because we just can't find the right people," he said.
Mensah called for top-down change in the way the industry attracts BAME talent.
She said that the idea of new talent doesn't have to be associated with the young.
"True diversity of voice is also about finding older writers," she said. "We should be out there scouting properly and not just finding the new talent that we are hearing the most about."
Changing co-pro landscape
With SVoDs firmly established in the drama space, Willis said that the requirement for the likes of Netflix to seek co-pro arrangements with broadcasters was now falling away in favour of a return to co-financing with distributors or programming funded solely by one channel.
"After a few years of co-pros, the SVoDs are now here to stay - they are a channel like the rest of us," said Willis.
"We have to put our money where our mouth is and if it is a British idea, a good one, if reasonable, we will fully finance."
Willis' comments back up Sister Pictures founder Jane Featherstone's claim in last year's Bafta Television Lecture that the "co-production tap will soon be turned off or reduced to a trickle".
Featherstone estimated that the industry had between a year and 18 months until SVoDs stop co-producing entirely.
Willis added that that the high-end TV tax relief, which hands indies a 25% rebate on productions over £1m per hour, doesn't always mean that, for example, a £3m per hour show will win out over a £1.2m show.
Hill said: "The money has unbelievably changed the drama landscape but what hasn't changed is getting people to watch and having a British element.
"So you need to make something that's not too international and not everything has to have a massive budget."
ITV's upcoming Two Brothers-produced White Dragon, which is filmed in Hong Kong, and the BBC's Cuba Pictures-produced McMafia were cited as examples of shows filmed partly or wholly outside of the UK that have a firm British element.