Captions to be added to Alex Gibney documentary Going Clear for its UK broadcast, which will also air across Ireland.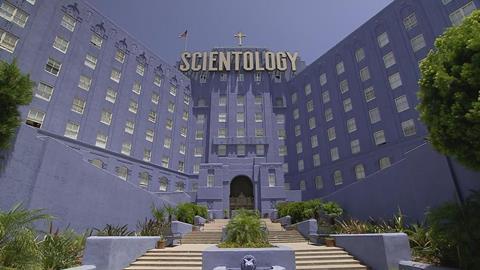 Sky has confirmed that documentary Going Clear: Scientology and The Prison of Belief will air in the UK and Ireland next month, despite pressure from the Church of Scientology to shelve the film.
Alex Gibney's controversial exposé, which traces the origins of the church and profiles eight former members including Crash screenwriter Paul Haggis, will broadcast on Sky Atlantic on Sept 21 at 9pm, as first indicated by ScreenDaily.
A spokesman for Sky told ScreenDaily that no edits had been made to the film ahead of its UK broadcast but that a board has been added to the beginning of the documentary and additional captions would appear during the film to reflect the views of the church.
No further details were given on the content of those captions but the spokesman added: "We have had correspondence with legal representatives from the Church of Scientology."
There had been doubt over whether the film would broadcast to Northern Ireland, which is not subject to the 2013 Defamation Act and could therefore expose Sky to libel claims from church leader David Miscavige or others.
This was reportedly the reason Sky pulled the film from its planned original broadcast date in early April, to coincide with its US broadcast.
But Going Clear will also be transmitted across Northern Ireland and the Republic of Ireland when it airs on Sept 21.
Going Clear, which debuted at the Sundance Film Festival in January and was seen by 5.5 million US viewers when it aired on HBO in April, is co-produced by Gibney's Jigsaw Productions and Sky Atlantic.
Based on the 2013 book by Pulitzer Prize-winning author Lawrence Wright, the film recently garnered seven Emmy award nominations, including for direction and best documentary special.
Celia Taylor, Sky's head of non-scripted commissioning, said she was "extremely proud" of the film and added: "Going Clear is a brilliantly compelling film that unflinchingly probes the secretive world of Scientology through powerful testimony and a beautifully crafted narrative."
However, from its Los Angeles HQ, the church has denounced the film as a "one-sided, bigoted propaganda built on falsehoods" and informed by former members – whom it calls "misfits".
In April, the church said in a statement: "The Church of Scientology will be entitled to seek the protection of both UK and Irish libel laws in the event that any false or defamatory content in this film is broadcast within these jurisdictions."
Going Clear received a low-key UK theatrical release in 18 theatres, despite legal pressure from the chuch.