Sky has reported a 10% increase in profits over the past six months, as it continues with a push into original programming which includes a Catherine The Great mini-series.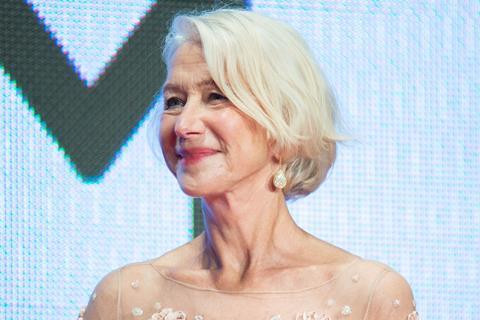 EBITDA for the six months to 31 December rose to £1.1bn, driven by a 6% year-on-year rise in revenue to £6.7bn.
Viewing to Sky channels grew by 6% over the period, strengthening the broadcaster's plans to continue to increase its investment in original programming.
In 2018 it will offer more than 50 original programmes, spanning eight genres, including four dramas per quarter across the UK, Germany and Italy.
Its drama push will include Catherine The Great, a four-part series from Origin Pictures and New Pictures.
Starring Helen Mirren and due to start filming this year, the Sky Atlantic mini-series will delve into the politically tumultuous and sexually-charged court of the 18th century Russian monarch. It will focus on the latter part of Catherine's reign and her affair with Grigory Potemkin.
Written by Elizabeth I's Nigel Williams and directed by The Crown's Philip Martin, it will be executive produced by David M Thompson for Origin and Charlie Pattinson for New Pictures.
Catherine The Great will be Sky's third co-production with HBO as part of its £195m partnership deal which also includes forthcoming dramas Chernobyl and Gangs Of London (working title).
It was ordered by director of programmes Zai Bennett, head of drama Anne Mensah and commissioning editor Cameron Roach.
The broadcaster has also ordered street race drama Curfew, an 8 x 60-minute Fast And The Furious-style series about illegal night-time street-racing from Tiger Aspect Productions and Moonage Pictures.
Also due to start filming this year, the show will star Sean Bean, Adrian Lester, Phoebe Fox and Malachi Kirby as a group of ordinary people who race from London to Scotland in their pimped-out, weaponised cars to try to escape a totalitarian government curfew.
It marks the debut commission for Moonage Pictures, which was set up by former Tiger Aspect chiefs Will Gould and Frith Tiplady, with Peaky Blinders commissioner Matthew Read earlier this year. Read has written the show.
Chief executive officer Jeremy Darroch said that investing in original programming was a priority with a plan to focus on local content such as Germany's Babylon Berlin, Italy's Gomorrah and the UK's Britannia.
"Having shows that are very specific in their market is the right place for us to be," he said. "There are more than enough ideas for us to pursue."
Darroch revealed that the budget for Vertigo FIlms and Neal Street Productions' Roman fantasy drama Britannia was £36m, but said the business has recouped two-thirds of the cost after selling it to a host of international territories.
"We have plans to significantly scale up our originals budget," he added. "The good thing about original drama is that we order programmes on a show-by-show basis - so while the aggregate sum is large, the individual costs per show are lower."
This story first appeared on Screen's sister publication Broadcast.