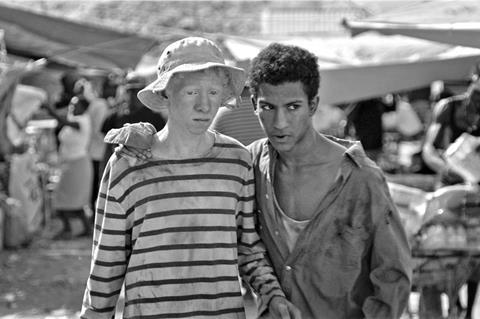 Slamdance is launching a Miami off-shoot to showcase emerging filmmakers from Central and South America, the Caribbean and Florida that will run as a hybrid outdoor event this year from October 28-30.
The festival, which Slamdance president and co-founder Peter Baxter, festival alumni and Miami arts leaders have been planning for three years, has been set up as an open air, "Covid-sensitive festival experience" at North Beach Bandshell in Miami, Florida, and will also play on Slamdance's virtual platform.
The inaugural programme comprises 18 features and shorts from nine countries and will open with Héctor M. Valdez's drama Malpaso (Dominican Republic, pictured) set near the border between Haiti and Dominican Republic.
The feature line-up includes: Artemio Narro's drama ColOZio (Mexico) about the assassination of presidential candidate Luis Donaldo Colosio in 1994; Fernando Salem's Death Doesn't Exist and Love Doesn't Either (Argentina), about a woman's life-changing return to her hometown to scatter her best friend's ashes; Cheryl Horner McDonough's school shooting documentary Parkland Rising (USA); Oscar Molina's immigration documentary The House Of Mama Icha (US-Col); and The Border (Colombia) from David David, which follows an Andean woman who robs travellers and experiences vivid dreams.
Slamdance Miami brass said they will also highlight emerging artists and arts organisations in the city and lay foundations for Miami's artistic future.
"Slamdance belongs in Miami-Dade because it can build from the region's strong cultural ties with the Caribbean, Central and South America and the rest of Florida," said Miami Dade film commissioner Sandy Lighterman. "Here, Slamdance Miami can become the centre for the most talented content creators from these parts of the world."
Festival programmer Ron Baez added, "It's truly as if Slamdance and Miami were made for each other. The only way to truly represent Miami is to prioritise radical cultural inclusion and its spirit of hopeful rebellion. Slamdance Miami is a distinctive celebration of extraordinarily singular voices indicative of Miami's cultural identity."