Total of €245,000 to be injected into five projects.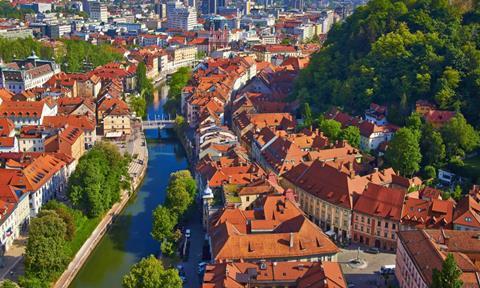 The Slovenian Film Centre (SFC) is financing four live-action films and a documentary feature in its latest funding round.
A total of €245,000 is being invested in the five projects, which are all from the Eastern European region.
The projects are:
Synopses provided by the SFC
My Grandpa Is An Alien
dir. Dražen Žarković and Marina Andree Škop
Croatia, Czech Republic, Bosnia and Herzegovina, Serbia, and Slovenia
Una is a nine-year-old girl who has difficulties making friends, while her own brothers do not pay any attention to her. Her only friend is their eccentric grandfather, who gets kidnapped by aliens. With the assistance of a robot from outer space, Una tries to save her grandpa, but she has less than 24 hours to do it.
Amount of financing awarded: €60,000
Guardians Of The Formula
dir. Dragana Bjelogrlić
Serbia, France, Macedonia, and Slovenia
A full-length political scientific drama, inspired by true events. The story focuses on the nuclear accident in the Vinča nuclear institute in Belgrade as well as on its consequences for the team of scientists who were exposed to it.
Amount of financing awarded: €55,000
Father
dir. Srdan Golubović
Serbia, Croatia, France, Germany, Bosnia and Herzegovina, and Slovenia
A full-length social drama about a poor, simple father, who fights for the custody of his two children. The children get assigned to a foster family after the protest self-immolation of their mother in front of a factory. The story is characterised by the naive simplicity of an individual and the cruel, merciless social reality.
Amount of financing awarded: €60,000
Illyricvm
dir. Simon Bogojević Narath
Croatia, Belgium, and Slovenia
A full-length adventure and historical ethnodrama. The film focuses on our ancestors the Illyrians, who have, to date, never been depicted in such a manner. The story takes place in the common geographical historical space, where the first Slavic principality Carantania later emerged.
Amount of financing awarded: €60,000
Boggie And The Demons
dir. Ivan Šijak
Serbia, Croatia, and Slovenia
A full-length documentary portrait of the photographer Boggie, focusing on creative photography and especially on the special photographic technique that conveys the feelings of transcendence and a special atmosphere in its narrative.
Amount of financing awarded: €10,000