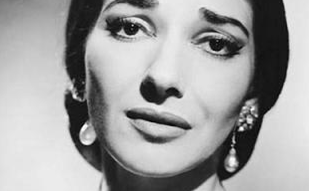 Sony Pictures Classics has acquired all rights in North America, Australia and New Zealand to the Maria Callas documentary Maria By Callas: In Her Own Words.
From first time director Tom Volf, the film charts the life and work of the iconic Greek-American opera singer. Volf has spent close to five years working on the film, which features never before seen or heard footage and performances.
The film is co-produced by Emma Lepers of Petit Dragon and Gaël Leiblang and Emmanuel Chain of Elephant Doc.
"Maria Callas, her voice and story are illustrious. We're thrilled to be able to help expand this icon's prodigious following with Maria By Callas: In Her Own Words," said Sony Pictures Classics.
Volf said: "I'm thrilled and honored to present my film with Sony Pictures Classics. I couldn't dream of a better partner to bring Maria By Callas to audiences. I'm sure that thanks to Sony Pictures Classics many people will get to discover, or rediscover, the great artist, and the woman behind the legend, as she has never been seen or heard before."
The deal was negotiated between MK2 Films and SPC.