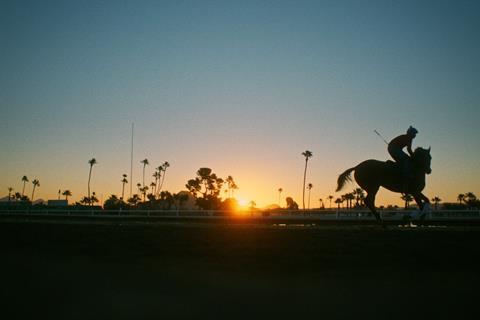 Sony Pictures Classics (SPC) has set a December 29 theatrical release for Toronto International Film festival selection Jockey from Clint Bentley.
Clifton Collins Jr., Molly Parker, Moises Arias, Logan Cormier, and Colleen Hartnett star in the story about an ageing jockey bidding to win one last title when a rookie arrives claiming to be his son.
Jockey premiered at Sundance at the start of the year where Collins Jr. won the U.S. Dramatic Special Jury award. SPC will open the film theatrically in New York and Los Angeles on December 29 and expand throughout the country over the following weeks. Bentley and Greg Kwedar co-wrote the screenplay
Bentley, Kwedar and Nancy Schafer produced, and executive producers are Kalas, Larry Kelly, Linda and Jon Halbert, Cheryl and Walt Penn, Genevieve and Mark Crozier, Cindy and John Greenwood, Ann Grimes and Jay Old, Benjamin Fuqua, Jordy Wax, and Collins Jr.