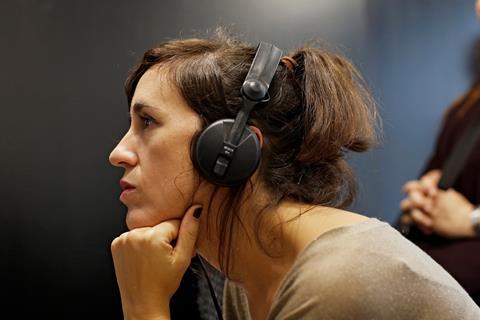 Sony Pictures International Productions (SPIP) and FeelGood Media will jointly produce comedy Under The Same Roof (Bajo El Mismo Techo) from director Juana Macías (Embarazados).
Styled as a novel twist on a traditional story of a couple's conflict, the film Bajo El Mismo Techo follows a middle-aged couple as they weigh up whether to divorce or stay together amid rising tensions.
Jordi Sánchez, Silvia Abril, Daniel Guzmán, Malena Alterio, Álvaro Cervantes, Cristina Castaño and Ana Morgade star. Macías (pictured) has begun shooting in Madrid.
"Under The Same Roof is about one of the toughest tests to which one can be subjected: divorcing your partner and having to keep living under the same roof," the director said.
"I was very interested in putting two normal people in an extreme situation that is both recognizable and fun at the same time, a situation in which my protagonists are as contradictory, delirious and absurd as life itself… The fact that an icon in the industry like Sony Pictures has joined us on this adventure makes us certain that Under The Same Roof will reach its full potential."
Iván Losada, SPIP managing director, added: "We instantly connected with Juan Moreno and Guillermo Sempere because of their overall vision of the production and the clarity of their ideas.
"They brought us this proposal at precisely the time when we were looking for a project like this, a battle of the sexes story, a plot about how eternal love can become a cage where two beasts live, willing to do anything to finish off the other in order to survive. It is a comedy that will have no limits."