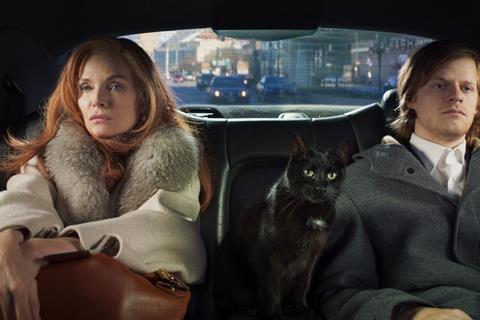 Sony Pictures Classics (SPC) has set an awards corridor release for French Exit and dated the Azazel Jacobs's New York Film Festival closing night selection for February 12, 2021.
Michelle Pfeiffer and Lucas Hedges star in the drama about an imperious New York widow whose wealth has shrunk and flees to Paris with her son and their talking cat in a bid to start a new life.
Tracy Letts voices the cat, Small Frank. Jacobs directed French Exit based on the novel by Patrick deWitt.
The cast includes Danielle Macdonald, Valerie Mahaffey, Daniel di Tomasso, Susan Coyne, Imogen Poots, and Isaach de Bankolé.
SPC holds all rights in the US, UK, Germany, France, Italy, Japan, China and worldwide airlines to the drama.
The Canadian/Irish international co-production is produced by Elevation Pictures, Screen Siren Pictures, and Blinder Films. Rocket Science is executive producer.
Fantasia fest's Mitch Davis: "We don't want to be another passive VOD experience"