Former A-Fim exec Erik Engelen will head the new company.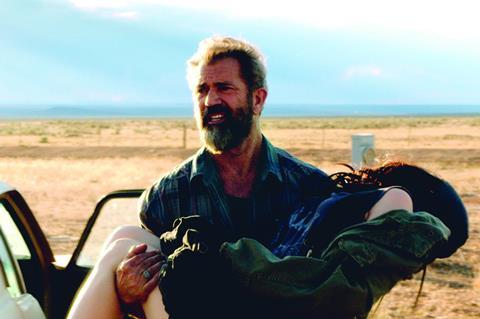 On the eve of Cannes, German outfit Splendid has confirmed that it is opening a Benelux distribution off-shoot under former A-Film executive Erik Engelen. Its main offices will be in Amsterdam.
"It is not the idea that we want to become the biggest company in the Benelux," Engelen commented. "Our goal is to become the Leicester City of Benelux distribution."
The new company aims to release 10 to 15 titles in Benelux each year.
Its first title to go out will be Blood Father starring Mel Gibson and Diego Luna. Other titles also in the pipeline include Sleepless Night starring Jamie Foxx, Philip Roth adaptation American Pastoral, directed by and starring Ewan McGregor, and Shot Caller, starring Nikolaj Coster-Waldau. These four films are all likely to be released during 2016.
Splendid's new Benelux off-shoot is expected to have an "aggressive" Cannes.
According to company executives, the outfit is unlikely to often release films theatrically at the same time as its German parent. The Benelux faces a complicated system of holdbacks. Belgium, for example, is rarely able to release films in advance of France.
However, the new company's DVD and VOD releasing will be closely coordinated with that of the long established German outfit (which owns an encoding company in Hamburg.)
"The DVD market is going down rapidly but we are not ready to give it up," Engelen commented. "There are other companies that have folded their DVD division but we still think there is life in DVD."
Splendid will be acquiring certain films just for Benelux. Engelen suggested that, for example, "an upscale arthouse film has potentially greater breakthrough chances in Benelux than in Germany."
The new outfit's base will be in south Amsterdam in an old chewing gum factory (now renovated into brand new offices).