Buyer plans to mine properties across various content.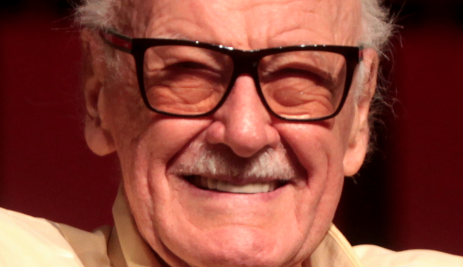 Chinese licensing, merchandising, and sports and entertainment marketing company Camsing International Holding has acquired Stan Lee's POW! Entertainment.
Camsing International plans to exploit the POW! intellectual properties across film, television, games, VR, animation, live events, tours, comics, and publishing.
Lee will continue as chief creative officer, while Camsing US vice-president Shane Duffy becomes CEO of POW! Entertainment as Gill Champion transitions to president.
"I am enthusiastic to continue with the next chapter of my career and to be involved with the continued development and production of so many of the new projects that we developed while at POW Entertainment," Lee said.

"The Camsing merger will provide additional resources for development of these projects and access to new markets. Ultimately this will enhance and create additional opportunities for fans of the genre around the globe to enjoy the superheroes that we have created over the last few years. Excelsior!"
"I believe the merger will bring significant synergy by combing POW!'s existing intellectual property library and Camsing's strong IP merchandising network in China, therefore creating value for our shareholders," Camsing chairman and CEO Vivian Lo said.

"At the same time, this deal will enhance Camsing's comic intellectual property creation capability by working with Lee, who is a global proven name. The group will continue to produce better products and content for its global customers and develop another 'Marvel' in the Asian market."
Camsing International is a Hong Kong listed company and falls under the Camsing Global Group umbrella.