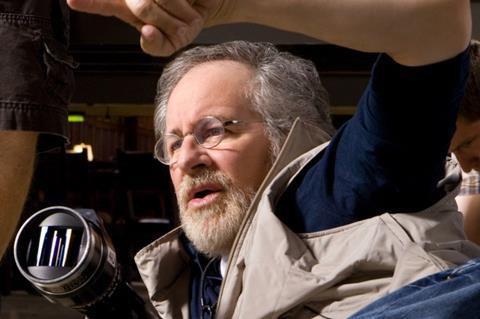 Steven Spielberg is planning to shoot the fifth instalment of Indiana Jones in the UK next year.
Giving a speech after receiving the Legend of Our Lifetime award at the Rakuten TV Empire Awards, he said of working in the UK:
"It's always worth the trip when I get to work with this deep bench of talent coming out of the UK. The actors, and the crew, the chippies, the sparks, the drivers — everybody who has helped me make my movies here, and will continue helping me make my movies here when I come back in April 2019 to make the fifth Indiana Jones movie right here."
Last April Disney set a July 10, 2020 release date for Indiana Jones 5.
The project, first announced in 2016, will once again star Harrison Ford. Franchise veterans Kathleen Kennedy and Frank Marshall will produce.
The 2018 Rakuten TV Empire Awards were held at The Roundhouse in London on 18 March.