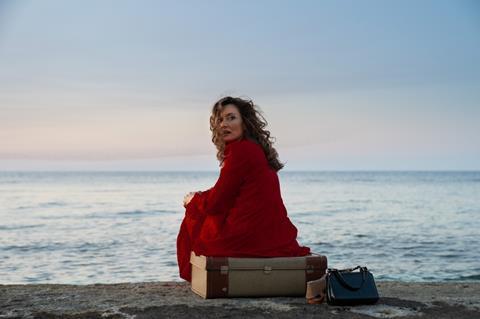 Elisabeth Costa De Beauregard's Los Angeles-based Storyboard Media has commenced EFM talks on Malta-set feelgood drama Carmen starring Natascha McElhone, psychological thriller 6:45, and horror Lair.
Valerie Buhagiar (whose acting credits include The Expanse) directed Carmen, about a woman approaching 50 who finds her voice when she embarks on her new life after many years looking after her brother, a priest at the local church.
McElhone and Steven Love star in the project from Aiken Heart Films and Falkun Films.
Psychological thriller 6:45 from Craig Singer centres on a young man who must find a way to break free from a time-loop in which he relives each day the brutal holiday killing of himself and his girlfriend.
The cast includes Augie Duke, Thomas G. Waites, Remy Ma, Allie Marshall, and Michael Reed. Lionsgate and its partners theatrically released Singer's two previous films Dark Ride and Perkins 14.
Rounding out the trio of new titles is horror film Lair, in which Storyboard reteams with Alexander van Dulmen's A Company after they collaborated on horror mystery Heilstatten in 2018.
Adam Ethan Crow directs the film, initially developed at 20th Century Fox before it went into turnaround, about a fractured family that becomes embroiled in a self-proclaimed occult expert's mission to get his friend off a murder charge by proving he was possessed.
Oded Fehr from The Mummy Returns stars alongside Corey Johnson and Alexandra Gilbreath.
All three projects are currently in post.