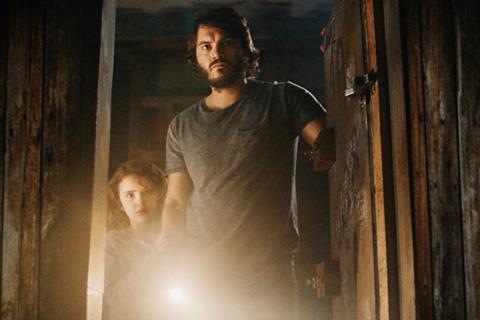 Storyboard Media has come on to handle international sales at AFM on recent Toronto world premiere Freaks starring Bruce Dern, Emile Hirsch and newcomer Lexi Kolker.
Adam Stein and Zach Lipovsky wrote and directed the genre-bending sci-fi thriller about a seven-year-old girl who discovers a mysterious new world beyond her front door after she escapes from her paranoid father and accompanies a mysterious stranger on a quest. Grace Park and Amanda Crew round out the key cast.
Freaks just screened at Sitges and has been accepted to festivals in Amsterdam, Brussels, Paris, Santa Barbara and Italy. Well Go USA will distribute theatrically in North America in 2019 and also acquired select international rights.
"I am thrilled to work with Adam And Zach on their incredible feature," said Storyboard founder Elisabeth Costa de Beauregard. "They are super talented and have believed in them and their vision since the first day I met them. I look forward to a long and fruitful relationship."
"We are incredibly excited that Storyboard is bringing Freaks to the world," said Stein and Lipovsky. "Elisabeth, Phil, and the Storyboard team have been huge supporters of the film, and we have relied on their expertise as executive producers since the beginning. We are grateful that Storyboard is the one connecting Freaks with the perfect distribution partners around the world."