Wolfgang Fischer's Styx has won the 2018 Europa Cinemas Label at the Berlin Film Festival.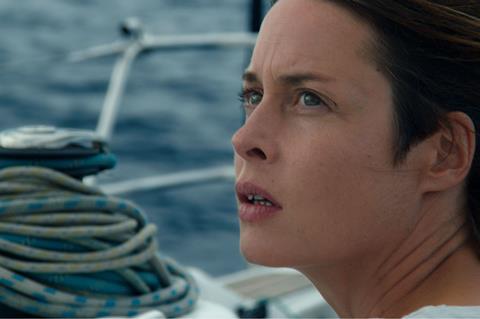 The prize is selected by a jury of four exhibitors and the film will now receive promotional support from the Europa Cinemas network, with exhibitors in the network offered a financial incentive to include it in their programming.
The Label Jury consisted of Nora Kasza (Art+Cinema, Budapest, Hungary), Fréderic Cornet (Cinéma Les Galeries, Brussels, Belgium), Stanislav Ershov (Foundation Kino&Teatr, St.Petersburg, Russia) and Mustafa el Mesaoudi (Cinema/Rex Filmtheater, Wuppertal, Germany).
They issued the following statement:
"Styx is a simple but highly dramatic story that has a very clear and powerful message – we in Europe cannot ignore the refugee situation. We must face it and find solutions. Susanne Wolff is remarkably strong as a lone woman sailor in mid Atlantic who comes across a boatload of people in dire need of help. Great cinematography and sharp editing drive the drama, and the imaginative and skillful sound design use the ocean and wind to heighten the tension. We feel that audiences across Europe will be gripped by this emotional film."
The film is produced by Schiwago Film in co-production with Amour Fou Vienna. It follows a German woman takes a life-changing solo yacht trip. Beta Cinema handles sales.
Last year's European Cinema Label was won by Insyriated.