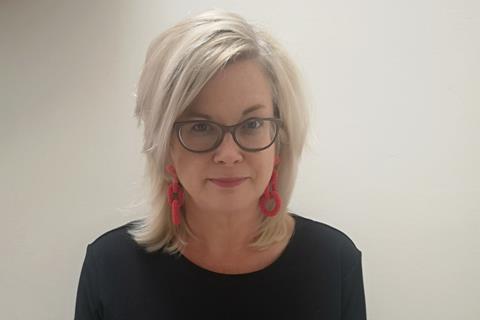 Sundance Film Festival: London has hired film journalist and moderator Wendy Mitchell as producer for its 2022 edition, which will take place at Picturehouse Central from June 9-12, 2022.
Mitchell will run the seventh edition of the festival, which plays international and UK premieres that have played at Sundance Film Festival in Utah, US.
She replaces outgoing producer Mia Bays, who began her role as director of the BFI Film Fund in October.
Mitchell will continue to work as contributing editor and Nordic correspondent for Screen International. She will also continue with her freelance portfolio, which includes being Nordic and UK delegate for San Sebastian Film Festival, and a regular moderator on the film festival and events circuit, including for Cannes, Berlin, Toronto, Rotterdam, IDFA, Edinburgh and Les Arcs.
Her previous roles include editor of Screen International from 2012 to 2014; film programme manager at the British Council; and managing editor at IndieWire. Mitchell has worked as a mentor for organisations including EAVE (European Audiovisual Entrepreneurs), the Danish Film Institute and the Independent Cinema Office; and is a member of the London Critics' Circle (Film) and the Alliance of Women Film Journalists.
"[Wendy's] experience, industry know-how is second to none and her love of indie film and her passion for the Sundance ethos shines through," said Clare Binns, joint managing director of Picturehouse Cinemas. "We are sure she will help us make this year's festival one to remember."
"I've attended every edition of Sundance London as a huge fan, I love not just the films they show but the sense of community and creativity and fun they grow each year," said Mitchell. "It's a dream come true to be able to collaborate with the great teams at the Sundance Institute and Picturehouse Cinemas to help deliver the event in 2022. We look forward to thrilling our audience with amazing films, talks and events."