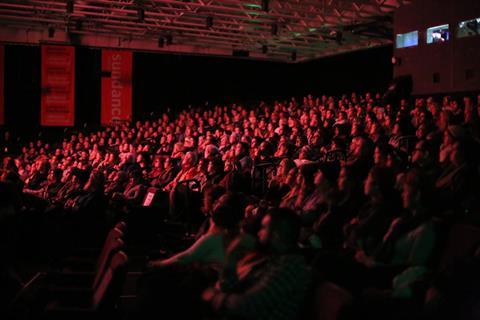 Filmmakers from regions as diverse as Nigeria, Myanmar, Qatar are among 47 projects from 27 countries to receive support from a $1.5m Documentary Film Fund warchest.
The latest cycle of the Fund, whose granting is made possible by founding support from Open Society Foundations, champions work from the UK, Australia, Mexico, India, France, Hungary, Argentina, and the US, among others.
The roster of grantees announced on Tuesday (26) is backed by the Stories of Change Fund, a creative partnership with the Skoll Foundation designed to connect independent storytellers with renowned social entrepreneurs, and The Kendeda Fund providing specific support for projects addressing environmental themes and the challenges of gun violence.
Those projects are Awavena (USA/Australia/Brazil), about violence in the Philippines under ruler Rodrigo Duterte; Landlock (Brazil), about militias in the Brazilian Amazon who resist expansion by right wing farmers; Madidi (USA), about an investigation by a Bolivian park ranger and a Chinese journalist into the dwindling Amazonian jaguar population; and Paradise (Philippines/USA), in which three environmental crusaders try to save a local haven in the Philippines.
"These grantees comprise a snapshot of the boldest visions in nonfiction storytelling today," said Hajnal Molnar-Szakacs, director of the Documentary Film Program's Film Fund. "From the intimate to the epic, their scopes and ambitions illuminate not only the world around us, but new ways of seeing, telling and showing."
For the full list of grantees click here.