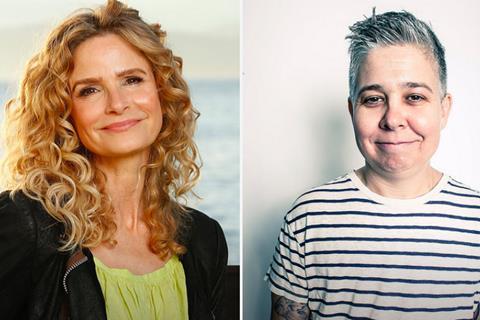 The exponential growth of the indie episodic form continues to benefit from the support of cable and diverse digital platforms but the trick is to match the content to the platform, a Sundance panel heard.
While there is plenty of money to be made – a report last year by business consultancy firm Grand View Research said the film and entertainment market will surpass $114bn by 2025 – creating an audience is by no means a fait accompli, according to Deniese Davis of Issa Rae Productions, a producer on the HBO comedy series Insecure.
Davis, who spoke at Wednesday's (30) Sundance panel, 'Adventures In Indie Episodic' at the Filmmaker Lodge, noted that creators need to curate content that fits within their chosen format or formats as cross-platform storytelling becomes more prevalent.
"Will the content you create for Instagram be the same for the rest of the platforms… and are they truly fluid?" asked Davis. "Or do you have to figure out a way for separate short-form [content] for each platform – and which one is best?"
Aspects of Davis' comments focused on specific platforms like Quibi, Jeffrey Katzenburg's upcoming subscription-based mobile video service that offers proof he believes people will indeed pay for premium, short-form video. And Twitter's move to stream live sports events and concerts could be telling.
"I could see Twitter becoming a broadcast network down the line and broadcasting a live video feed of original scripted series – and sell ads against it," said Davis. "So that's the most fascinating part. Content is everywhere but at the same time where is content going to be the most successful?"
Producer and director Stephanie Laing (Bootstrapped), who will be working in both capacities on Hulu's upcoming series Dollface, told the audience that the company she launched a year ago was approached by Norwegian Airlines to create a comedy channel about women in the sky. Laing said the company had some initial hesitations but found the sense in it and put together a portfolio of short-form content.
"I'm surprised at how many people [saw] that and [messaged] me," said Laing, adding that her firm was recently approached by a company producing short-form content for Uber vehicles.
Moderator Michelle Satter, the founding director of the Sundance Institute's Feature Film Program, raised the issue of sustainability and asked panellists to offer insights into creating content specifically for the series format.
Sacha Jenkins, filmmaker and chief creative officer of the media and content company Mass Appeal, talked about his four-part limited docu-series Wu-Tang: Of Mics And Men, a documentary that details the history of the hip-hop giants and premiered in Sundance.
Jenkins opted to make an all-encompassing film about the environment, climate, police, education, racism – or put another way "all the things that they had to deal with to become who they are". He considered print, but recognised that film could bring moments to life and do justice to Wu-Tang Clan in ways that print could not.
Award-winning Emmy and Golden Globe actress Kyra Sedgwick, who is also a producer and director, raised the does-it-have-legs question. Sedgwick pointed to the example of TNT crime drama The Closer, in which she starred. In that case the format was evident: Sedgwick's character Brenda Johnson had to close a case in each episode and the key to its success was what happened to the character. The series ran from 2005-2012.
Girls Weekend, written by Ali Liebegott and directed by Sedgwick, debuted in the indie episodic category at this year's festival. The show is described as "queer-daughter Erica who returns home to Las Vegas for a "girls weekend" with her estranged homophobic sister, people-pleasing mother, and gun-toting dad." Sedgwick said they used a short as the calling card and attracted initial investment due to Liebegott's 'clear vision' of where the story was headed.
"Conflict is really what drives story [and serves as] the engine," she said, adding: "I think what sustains something is a little resolution and a lot of conflict, a little resolution and a lot of funny, and also just building characters that you want to spend time with."