Dogwoof has taken UK distribution rights and will also handle international sales on the title.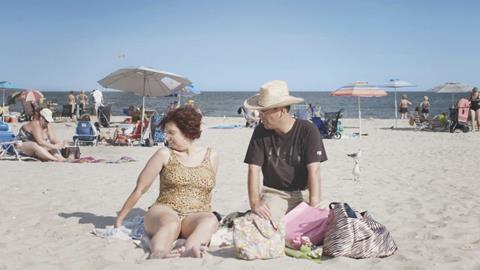 Documentary specialist Dogwoof has picked up UK distribution and international sales rights to Sundance US Documentary grand jury prize winner Dina.
Directed and produced by Dan Sickles and Antonio Santini, the film follows an unconventional love story which charts the evolving relationship of an eccentric suburban woman and a Walmart door-greeter.
The Orchard previously picked up rights for North America.
The film is a Moxie Pictures and El Peligro production. Dan Cogan and Jenny Raskin of Impact Partners, Danny Levinson and Robert Fernandez of Moxie Pictures, Stephanie Choate, and Christine Vachon of Killer Pictures all served as executive producers.
The deal was negotiated by Oli Harbottle, Dogwoof's head of distribution, with David Koh and Josh Braun of Submarine on behalf of the filmmakers.
Harbottle commented on the acquisition: "In Dina, Dan and Antonio have created a stunningly cinematic film, which lovingly charts the evolution of the innocent and candid romance of its central characters. With the look and feel of a classic US indie movie, it is a worthy winner of the Grand Jury Prize at Sundance and is destined to become a favourite with audiences everywhere."