EXCLUSIVE: Raven Banner to handle worldwide sales, distribute in Canada.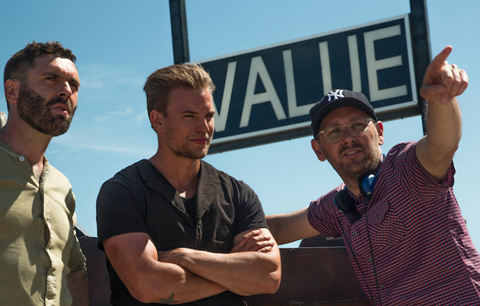 Principal photography has begun in the Canadian province of Saskatchewan on SuperGrid, the apocalyptic road movie from the creators of WolfCop.
Regina-based producer Hugh Patterson has teamed up with Trinni Franke and director Lowell Dean (pictured at right), who directed horror-comedies WolfCop and Another WolfCop. Toronto-based Raven Banner handles worldwide sales and will distribute in Canada.
SuperGrid is set in a near future where mining conglomerates have turned Canada into a wasteland. Two brothers must travel the same road that claimed their sister's life in their quest to deliver mysterious cargo. En route they must contend with road pirates, rebel gangs, and each other.
Leo Fafard of WolfCop stars alongside Marshall Williams, Tinsel Korey, Natalie Krill, Fei Ren, former WWE wrestler Jay Reso, and Regina natives Amy Matysio, Daniel Maslany, and Laura Abramsen. SuperGrid is funded by Telefilm and Creative Saskatchewan and the producers anticipate a 2018 release.
"To produce a movie with local crew and a strong cast in my hometown is a huge win," Patterson said. "Remaining local is a must for SuperGrid. With Lowell at the helm, we are pumped to show the world an epic prairie apocalyptic road movie, that is produced right here in Regina."
"It's great to be joining forces with the Lowell and Hugh again," Raven Banner managing partner Michael Paszt said. "We look forward to capturing the same magic with them on SuperGrid that we had on WolfCop."