Total box office hit $210m in 2015, but the market share of local films dropped 5.2%.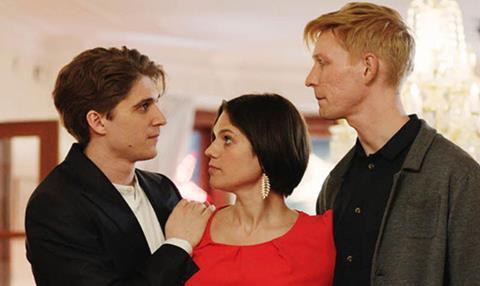 Sweden's box-office admissions for 2015 were up 4.6% to 17m, which translates to $210m (SEK 1.82bn), a rise of 9.8%.
The total admissions for 2015 is the third-highest during the last ten years, only bettered by 2009 and 2012.
But it wasn't such good news for local films, as market share dropped 5.2% to 19.9%. The top three films for 2015 were Spectre, Star Wars: The Force Awakens and Minions.
The top performing local film of 2015, in position four for the year and still on release for SF Film, is Helena Bergström's festive comedy Holy Mess (En Underbar Jävla Jul, pictured), with 599,211 admissions in 2015.
The other local film to crack the top 10 was A Man Called Ove, which earned 423,731 admissions for Nordisk between Dec 25-31 alone. That film is still going strong into 2016 and has surpassed 1m admissions in January.
A Man Called Ove, adapted from Fredrik Backman's best-selling novel, was the best Swedish opener in modern times after beating the previous opening weekend of 2013 title The 100 Year-Old Man Who Climbed Out The Window (239,259 vs 224,814 admissions). Hannes Holm directs the Tre Vanner production, which had a stronger per-screen average than Star Wars: The Force Awakens over the Christmas period.
Ove could be on track to match or beat The 100 Year Old-Man's final tally of 1.5m admissions. The film's performance will also help boost the local market share in 2016.
Another Swedish hit still in cinemas is family film Tsatsiki, Farsan Och Olivkriget, which had drawn 112,921 admissions by Dec 31.
Two Swedish documentaries performed especially well, Ingrid Bergman: In Her Own Words and The Smiling National Team (Filip & Fredrik Presenterar Trevligt Folk) – hitting admissions of 190,000 and 125,000, respectively.