Chinese director Zhao Xiang makes his feature debut on the title.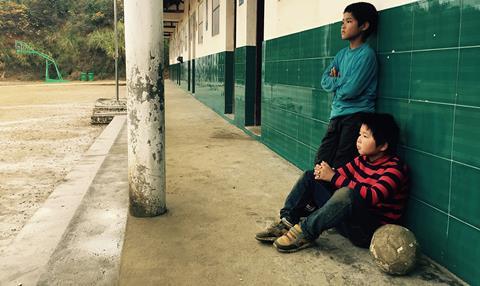 Sao Paulo-based distributor Swen Group has picked up international rights to Zhao Xiang's Stonehead, which is receiving its world premiere in Berlin's Generation Kplus section.
The film, which is Zhao's feature debut, is set in a remote village in China where only children and old people are left, as most of the adults have gone to work in the big cities. Ten-year-old Stonehead is one of the 'left behind' village boys who longs to see his parents.
Starring newcomers Zhu Hongbo and Cai Jiakun, the film is produced by award-winning Chinese writer-director Liu Jie, who has credits including Hide And Seek, De Lan and Deep In The Clouds.
Zhao Xiang and Stonehead editor Gao Shan have both previously collaborated with Liu Jie on several of his films.
The sale to Swen Group was arranged by Village Roadshow Pictures Asia. While Swen's headquarters are in Brazil, the company also has offices in Miami and Los Angeles and recently opened an outpost in Hong Kong.