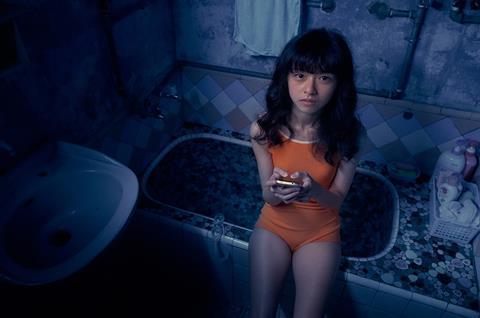 This year's Taipei Film Festival has confirmed that it will go ahead as scheduled as a physical event from June 25 to July 11, but due to Taiwan's border restrictions in response to the Covid-19 coronavirus, is not likely to have any international guests.
The festival will open with the world premiere of Ko Chen-nien's debut feature The Silent Forest, and close with Tsai Ming-liang's Days, which won the Teddy Jury Award at this year's Berlin Film Festival.
All film screenings, side events and the ceremony of the Taipei Film Awards will take place as scheduled, but taking into account the regulations of Taiwan's Central Epidemic Command Centre. As international filmmakers cannot currently visit Taiwan, the winners of the International New Talent Competition will be announced online (see below for line-up).
Organisers also confirmed that if any large-scale group infection occurs in Taiwan in the two weeks before the festival kicks off, or during the festival, all events will be cancelled.
Co-executive produced by Taiwan's Public Television Service (PTS) and local director Chu Yu-ning, The Silent Forest revolves around a deaf teenager and stars Chen Yan-fei, Liu Tzu-chuan and Liu Kuan-ting. Festival organisers described it as "the most shocking and impressive film of 2020".
Taiwan has been hugely successful in containing Covid-19, reporting just 441 cases of infection and seven deaths. At present, foreign nationals are not allowed to enter Taiwan and returning residents are required to undergo 14 days of home quarantine.
TAIPEI FILM FESTIVAL 2020
INTERNATIONAL NEW TALENT COMPETITION:
Ainu Mosir, dir. FUKUNAGA Takeshi (Japan-US-China)
The Cloud In Her Room, dir. ZHENG LU Xinyuan (HK-China)
Desterro, dir. Maria Clara ESCOBAR (Brazil-Portugal-Argentina)
Exile, dir. Visar MORINA (Germany-Belgium-Kosovo)
Leaving Virginia, dir. LIN Li-shu (Taiwan)
The Metamorphosis Of Birds, dir. Catarina VASCONCELOS (Portugal)
The Painting Of Evil, dir. CHEN Yung-chi (Taiwan)
Scales, dir. Shahad AMEEN (UAE-Iraq-Saudi Arabia)
Song Without A Name, dir. Melina LEÓN (Peru-Spain-US)
This Is Not a Burial, It's A Resurrection, dir. Lemohang Jeremiah MOSESE (Lesotho-South Africa-Italy)
Uncle, dir. Frelle PETERSEN (Denmark)
Window Boy Would Also Like To Have A Submarine, dir. Alex PIPERNO (Uruguay-Argentina-Brazil-Netherlands-Philippines)