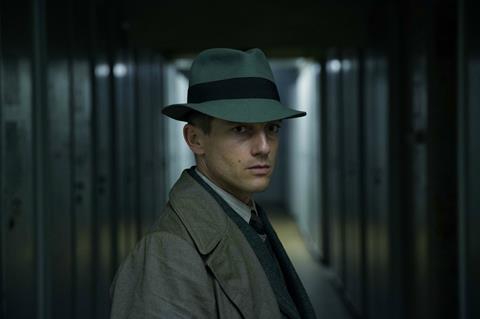 This year's Tallinn Black Nights Film Festival is launching a dedicated TV strand for the first time.

TV Beats will screen episodes of the German show Babylon Berlin and two Russian series - Gogol. Origins and Chernobyl: Zone of Exclusion.
Babylon Berlin is the most expensive German series ever produced with a budget of nearly €40m. It follows a young police officer from Cologne who gets transferred to Berlin to solve a criminal case in the heart of the Weimar republic during the 1920's.
The festival will screen the first two episodes of the 16-episode series directed by Tom Tykwer, Henk Handloegten and Achim von Borries. The series, which stars actors Liv Lisa Fries (Zurich) and Volker Bruch (The Reader), has already been sold to more than 60 countries including Netflix in the US and Sky in the UK.
Inspired by Nikolai Gogol's collection of short stories Evenings On A Farm Near Dikanka, Russian series Gogol.Origins is a mystical thriller following detective Jakov Guro and his assistant Gogol, a young court reporter with supernatural powers.
The series, directed by Egor Baranov, is the first ever in Russia to reach cinemas before airing on television. Consisting of two episodes, the first film launched on 1,400 screens with a box office of 7.8 million dollars and 1.9 million tickets sold.
Chernobyl: Zone Of Exclusion is the second season of a popular Russian sci-fi series that was launched in 2014. The story follows Pasha and his friends as they chase a man who stole from them to nuclear radiation filled Pripyat, Ukraine. The eight-episode series, directed by Pavel Kostomarov, will air on November 10 in Russia.
Festival head Tiina Lokk commented: "We have reached a point where the last quality separating the two formats [film and TV] is the very format they are presented in. As a festival dedicated to sharing great stories we feel the need to embrace that change."
The 21st edition of Tallinn Black Nights Film Festival takes place from November 17 until December 3.