Estonia festival to present €5000 prize.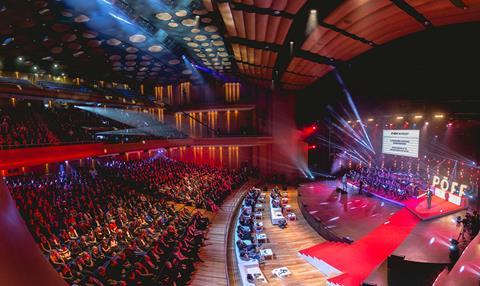 Estonia's Tallinn Black Nights Film Festival is launching a script competition as part of its Industry@Tallinn programme.
Script Pool Tallinn will select an initial 20 projects, which will be whittled down to 5-6 projects that move on to the final round.
At the festival in November, a prize of €5000 will be provided by licencing company Telepool, and the winner will also then benefit from two months of script development assistance from a professional script doctor, and further consultancy to help develop two further drafts.
A special prize will also be awarded to a project that has the biggest potential to be realised in different formats.
Submissions will open on June 1, with the final selection announced on October 1. At the festival in November, the successful entrant will take part in various screenwriting workshops, and participate in a public pitch to attending industry.
Separately, this year Black Nights is also launching its inaugural Screen Stars Tallinn, an event that will showcase actors from the Baltic region. Screen is a media partner on the event.
The 21st Black Nights Film Festival in Tallinn, Estonia will run November 17 – December 3.