Sundance hit stars Kumail Nanjiani; based on his life.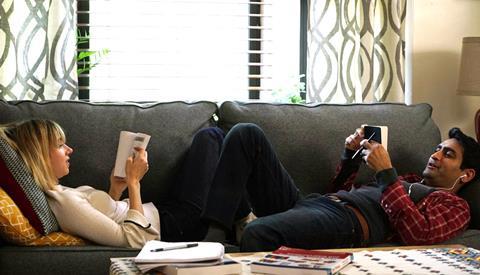 The Big Sick will open the 2017 Seattle International Film Festival (SIFF) on May 18.


The romantic comedy, which Amazon Studios acquired for $12m in a bidding war after the film's premiere at Sundance, is directed by Michael Showalter and produced by Judd Apatow and Barry Mendel.
Kumail Nanjiani stars alongside Zoe Kazan, Holly Hunter and Ray Romano, and co-wrote the screenplay with his wife Emily V. Gordon based on the origins of their relationship.
The Big Sick centres on Pakistan-born comedian Kumail and grad student Emily who fall in love, but struggle as their cultures clash.

When Emily contracts a mysterious illness, Kumail must navigate the crisis with her parents and the emotional tug-of-war between his family and his heart.

SIFF artistic director Beth Barrett said: "We are beyond thrilled to open the doors of the 43rd Seattle International Film Festival with a film that pairs cross-cultural tension with a rawly honest love story.

"Amazon Studios has surfaced as one of the leading film distributors and content creators to push for strong theatrical releases, and we are honoured to continue as partners with them for a second year bringing relevant and endearing films to Seattle audiences."

Amazon Studios will release The Big Sick in limited theatres via Lionsgate on June 23 with an expansion set for July 14.
FilmNation handles international sales and licensed a raft of territories to Amazon Studios in Park City.

SIFF will announce the complete line-up on May 3. The 2017 festival runs from May 18-June 11 at venues in Seattle and surrounding cities.