Martin Scorsese's foundation in new bid to restore African film.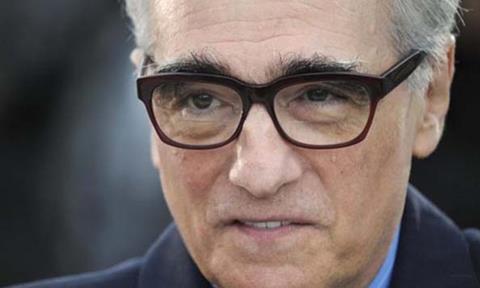 The director's The Film Foundation has partnered with the Pan African Federation of Filmmakers (FEPACI) and UNESCO.
The African Film Heritage Project (AFHP) is a long-term initiative to help locate, restore and preserve films made on the African continent and will identify 50 films with historic, artistic and cultural significance that will then be restored.
The Film Foundation's World Cinema Project, in association with its partner and FIAF member archive Cineteca di Bologna and UNESCO, will support the investigation of the initial 50 films as identified by FEPACI's advisory board made up of archivists, scholars and filmmakers active across Africa.
An exhaustive survey to locate the best existing film elements for each title is planned in African cinémathèques and film archives around the world.
The Film Foundation founder and chair Scorsese said: "There are so many films in need of restoration from all over the world. We created the World Cinema Project to ensure that the most vulnerable titles don't disappear forever.

"Over the past 10 years the WCP has helped to restore films from Egypt, India, Cuba, the Philippines, Brazil, Armenia, Turkey, Senegal, and many other countries. Along the way, we've come to understand the urgent need to locate and preserve African films title by title in order to ensure that new generations of filmgoers – African filmgoers in particular – can actually see these works and appreciate them.

"FEPACI is dedicated to the cause of African Cinema, UNESCO has led the way in the protection and preservation of culture, and I'm pleased to be working in partnership with both organisations on this important and very special initiative."
FEPACI secretary general Cheick Oumar Sissoko added: "Africa needs her own images, her own gaze testifying on her behalf, without the distorting prism of others, of the foreign gaze saddled by prejudice and schemes. We must bear witness to this cradle of humanity which has developed a rich and immense human, historical, cultural and spiritual patrimony.

"From the beginning, African filmmakers have strived to celebrate this patrimony through the wonderful art of the cinema. Preserving this filmic heritage is both a necessity and an emergency. These images must be located, restored and shown to Africans and to the world in movie theatres and state-of-the-art cinémathèques. We pledge to work toward achieving this goal with our partners from The Film Foundation and UNESCO who have long dealt with heritage issues."