Films complete the Anne of Green Gables trilogy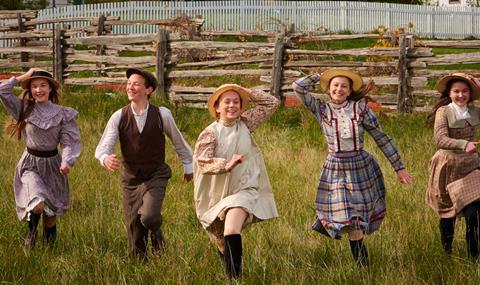 Following the success of PBS' Thanksgiving 2016 US primetime premiere of L.M. Montgomery's Anne of Green Gables, Canadian studio Breakthrough Entertainment hsa revealed a new deal with the broadcaster which will bring the second and third installments of the trilogy, The Good Stars and Fire & Dew, to audiences in the United States.
Based on Montgomery's classic novel, Anne of Green Gables the trilogy tells the story of Anne Shirley, a precocious little girl taken from an orphanage and placed in the care of the uptight Marilla Cuthbert and her brother Matthew. Martin Sheen, Ella Ballentine and Sara Botsford appear in all three films.
In The Good Stars, written and directed by John Kent Harrison, Anne Shirley turns thirteen and faces complex issues with her friends, learns from inspirational adults and experiences an escalating friendship with Gilbert.
In Fire & Dew, written by Susan Coyne and directed by Harrison, Anne Shirley moves to Charlottetown and is overwhelmed by her new surroundings, difficult classes at teacher's college and a deepening romance with Gilbert.
"We are thrilled to bring Anne Shirley back to PBS stations and viewers in the second and third installments of the Anne of Green Gables trilogy," said Beth Hoppe, general manager of general audience programming at PBS.
"The first Anne of Green Gables premiered last Thanksgiving and reached 3.2 million viewers. In addition, it was streamed more than 230,000 times across PBS digital platforms. These films are a wonderful example of the family-friendly programming PBS provides to viewers year round, and especially during the holiday season."
Toronto-based Breakthrough Entertainment, in association with Corus Entertainment's YTV produced the films. The author's granddaughter, Kate Macdonald Butler, served as executive producer.