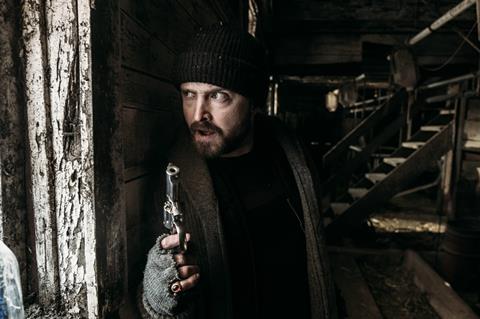 China-backed, Los Angeles-based The H Collective has licensed US rights on its Aaron Paul thriller The Parts You Lose to Samuel Goldwyn Films.
Blue Fox Entertainment handles international sales on the story about a fugitive who bonds with a deaf child when he takes refuge in an abandoned barn on the boy's family's farm. Christopher Cantwell directed from Darren Lemke's screenplay.
Scoot McNairy, Mary Elizabeth Winstead and newcomer Danny Murphy round out the key cast on the thriller, which will receive its world premiere on Thursday (14) at the Sun Valley Film Festival in the US.
Oscar-winning producer Mark Johnson produced under his Gran Via alongside Tom Williams, Paul, and The H Collective's Kenneth Huang.
The H Collective fully financed and oversaw production. The H Collective's Nic Crawley and Kent Huang, Douglas Jones, Blue Fox Entertainment's Todd Slater and Paula Van Der Oest served as executive producers.
"We're thrilled to be working with such an exceptional cast whose character relationships within the film are riveting and impactful," said Samuel Goldwyn Films senior director Meg Longo. "Christopher Cantwell crafts an impressively fresh thriller that, like its winter atmosphere, paints humanity in shades of grey."
Longo negotiated on behalf of Samuel Goldwyn Films with UTA on behalf of the filmmakers.